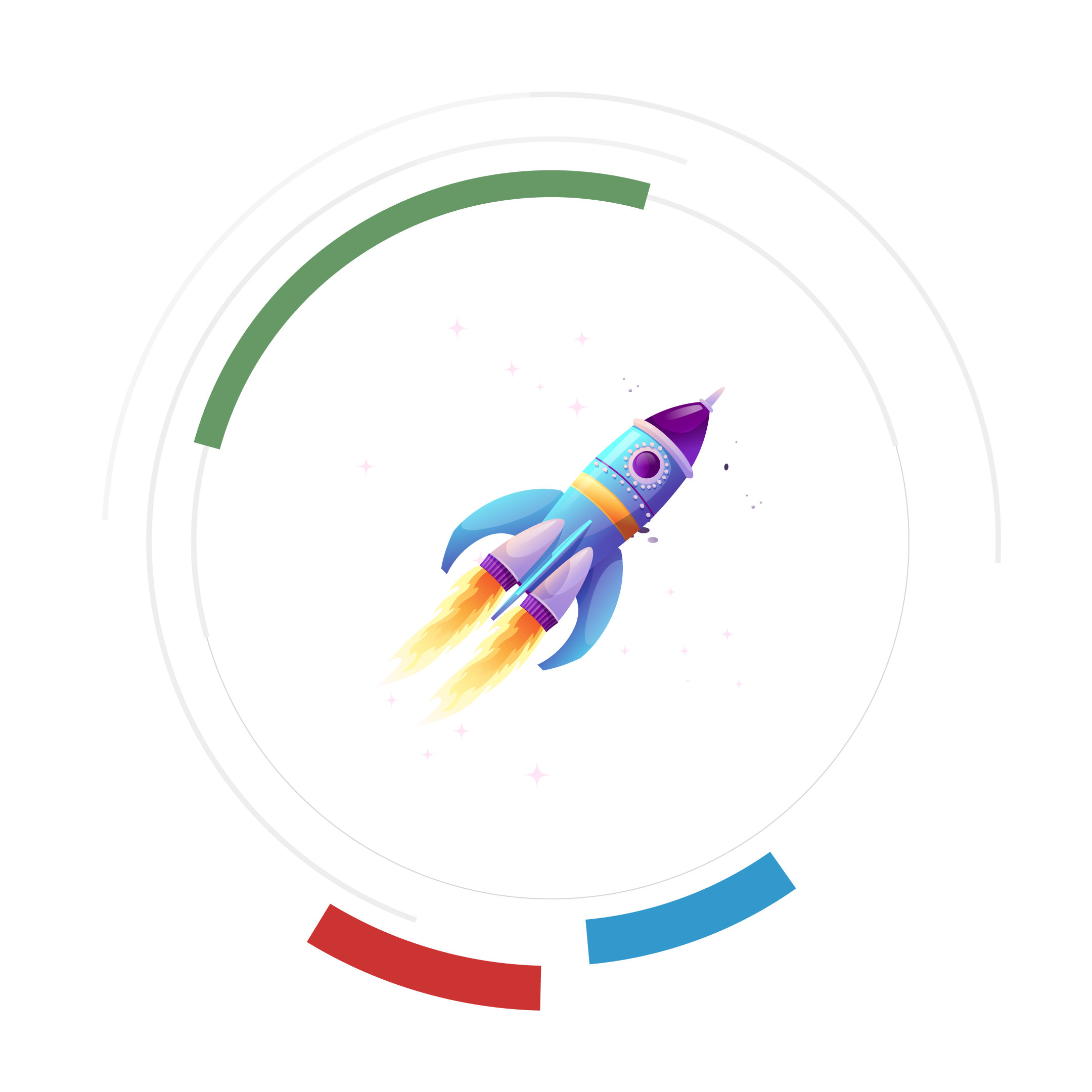 Transform the way you interact with others and turn conflicts into creativity & trust.
Data-based coaching and mentoring is utilizing the results from your Satellite Scan. In this session, you'll make quantum leaps on how shifts in your communication behaviours impact your interpersonal relationships by micro-habit changes.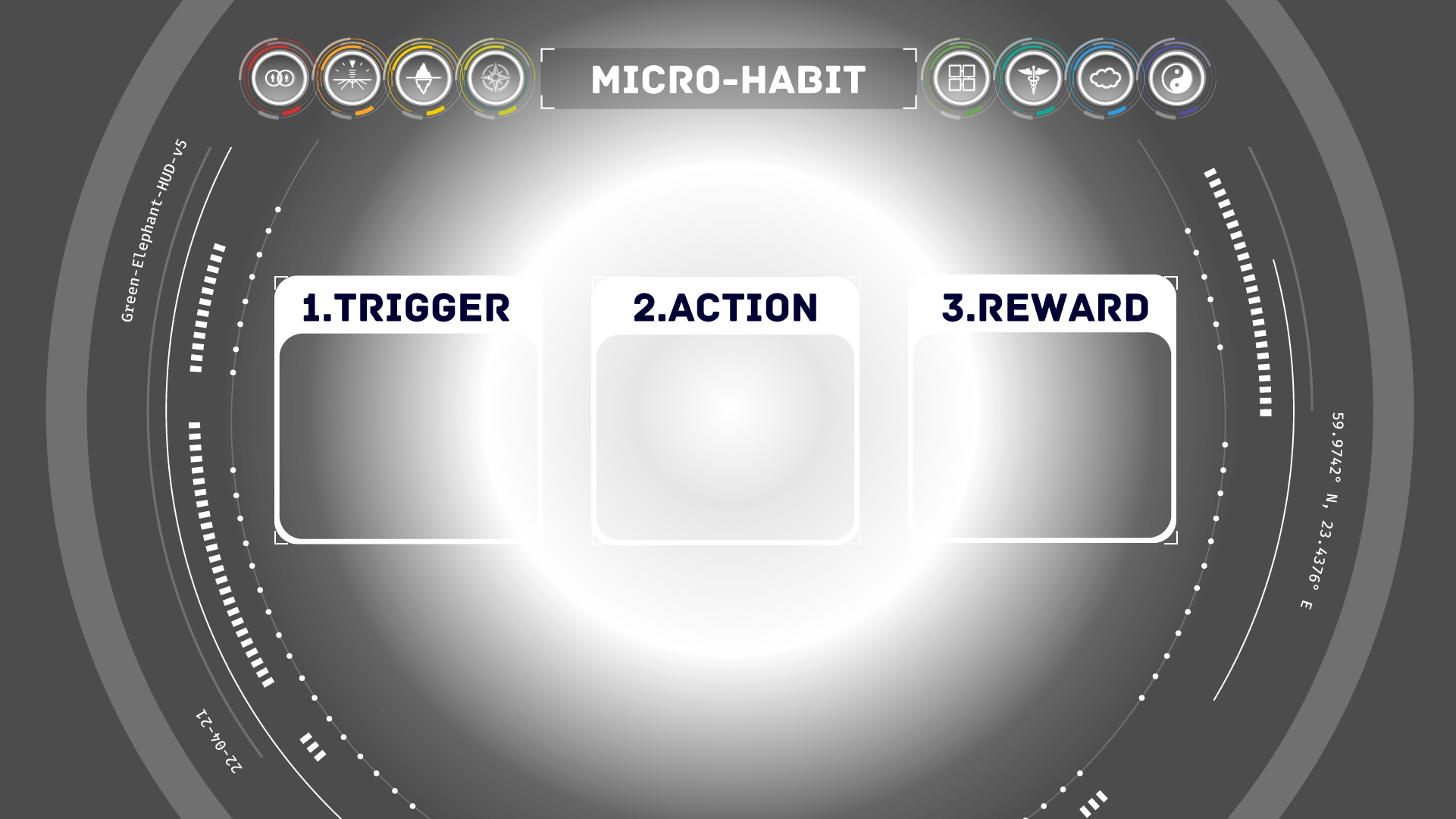 TIP: Slide the yellow line.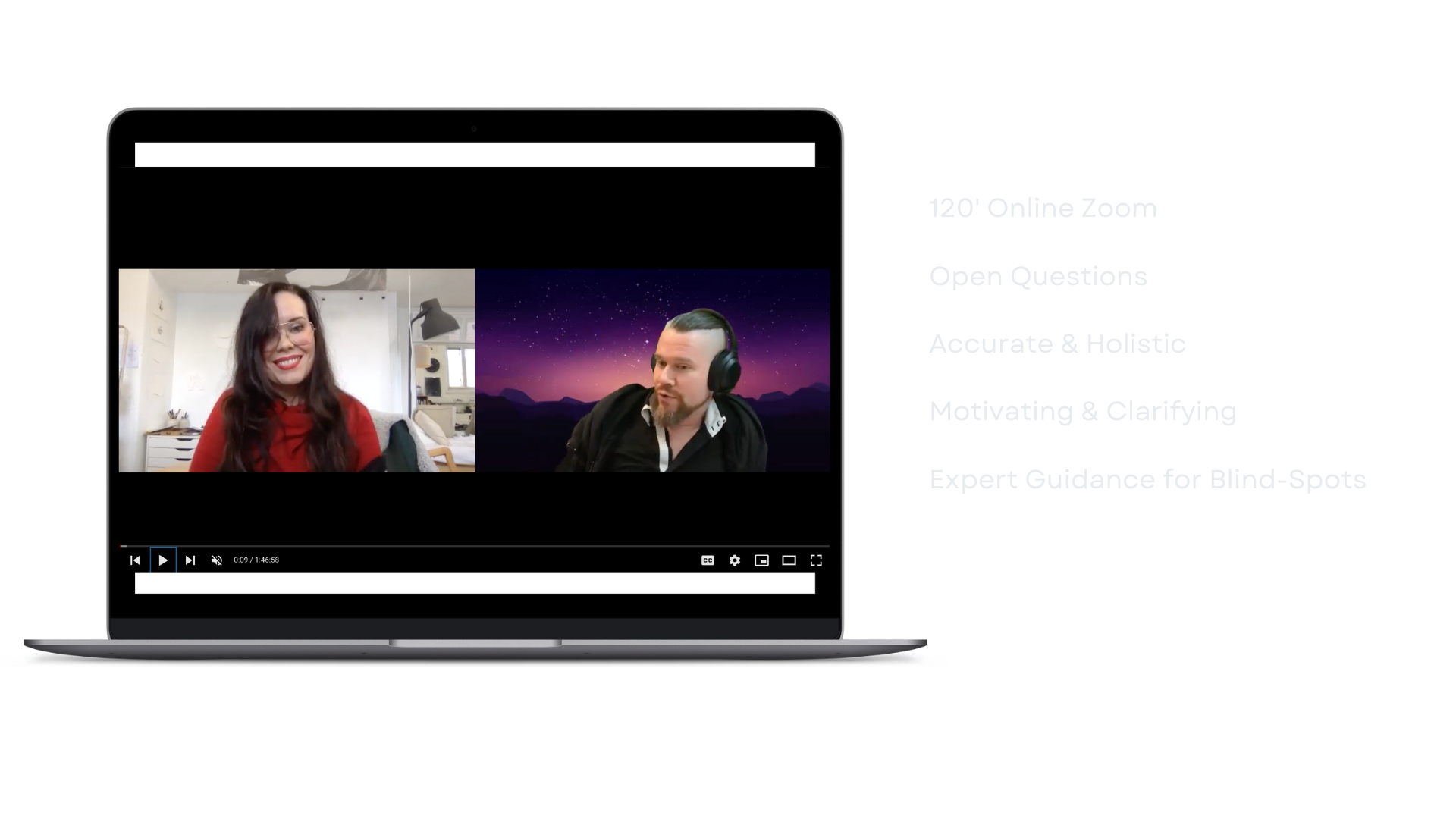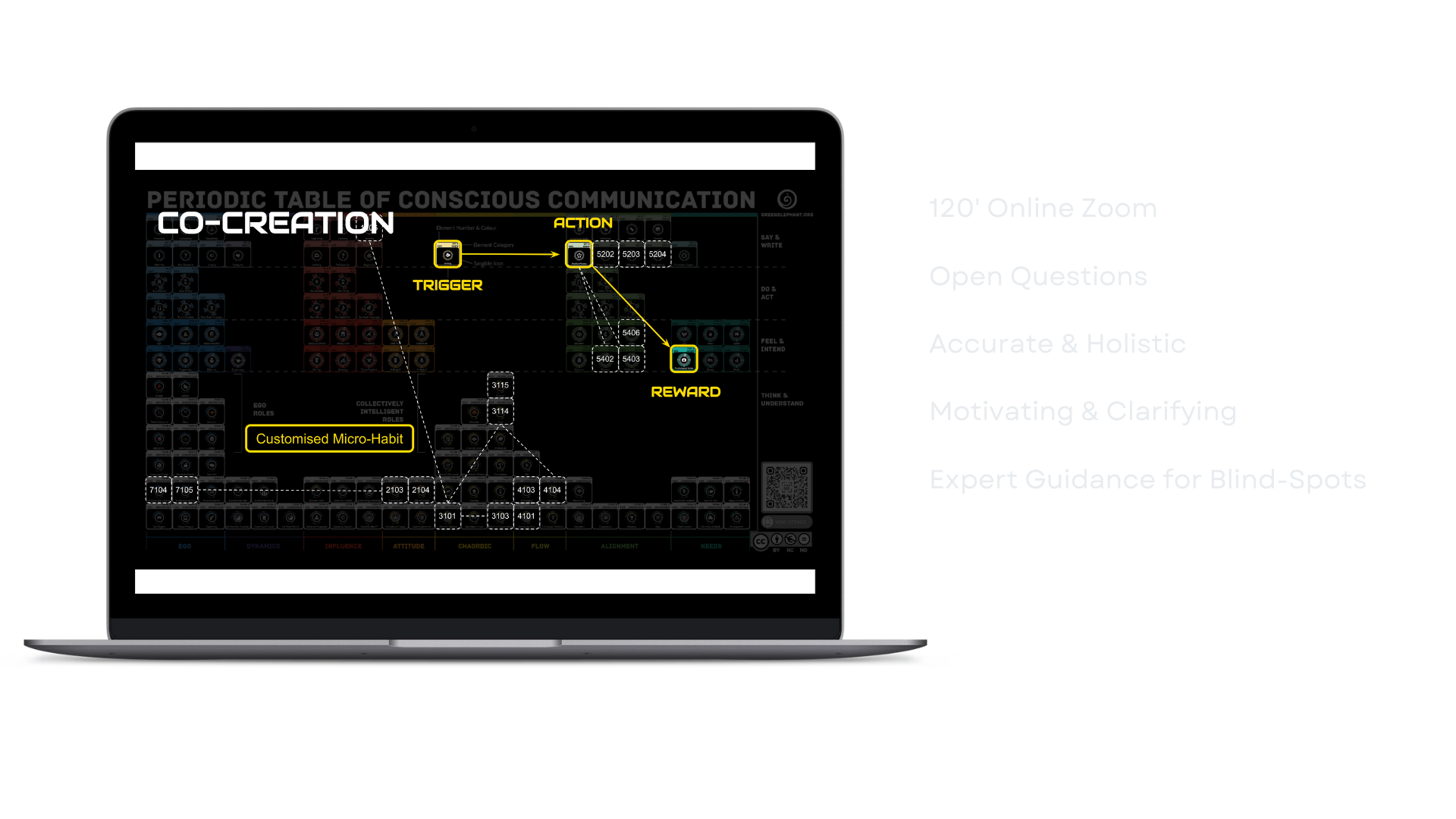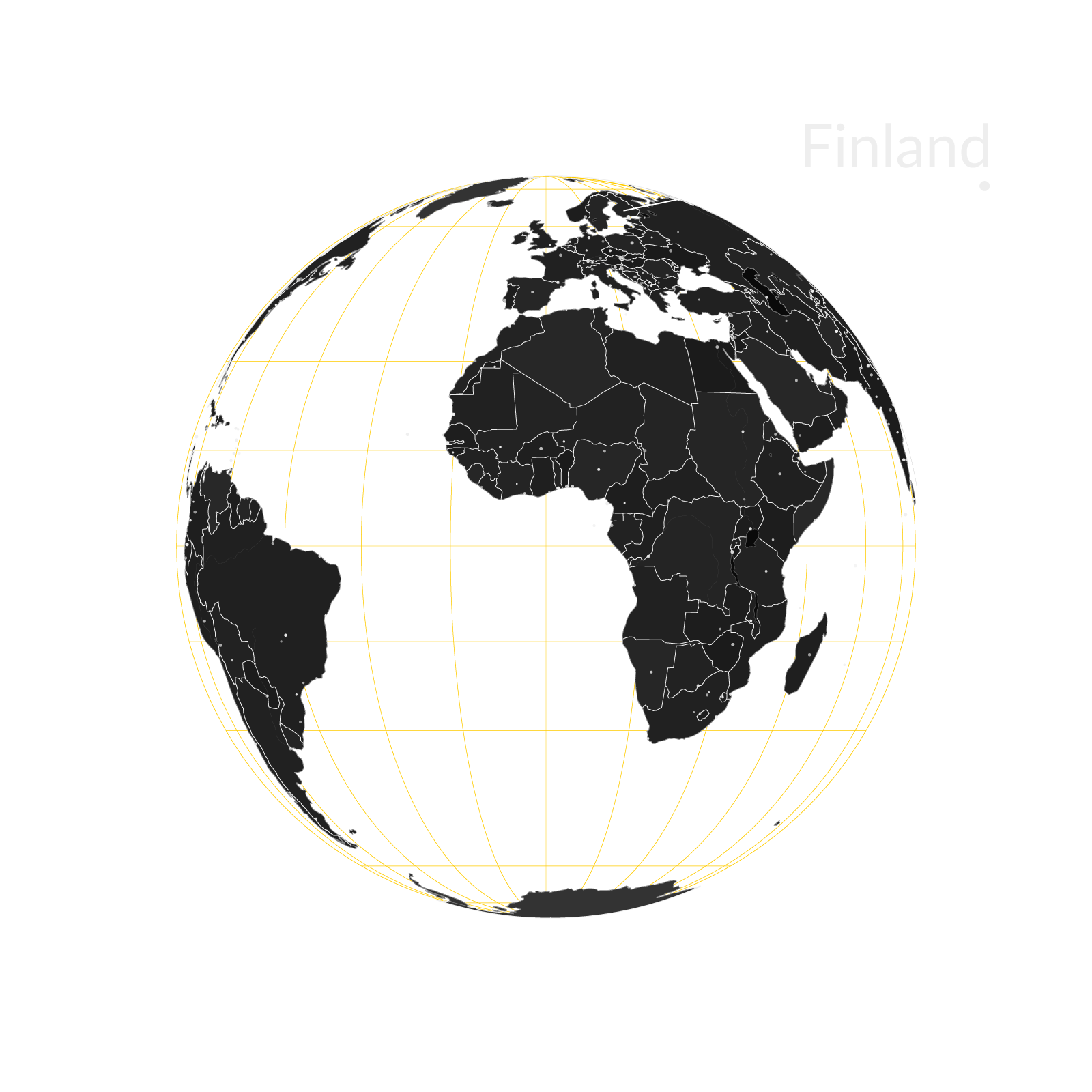 Feedback from Finland: "We thought we knew the ego triggers in our organisation. We had no idea that our focuses were on the wrong topics! Now our cultural development is back on track."
Jukka - Chief Diversity Officer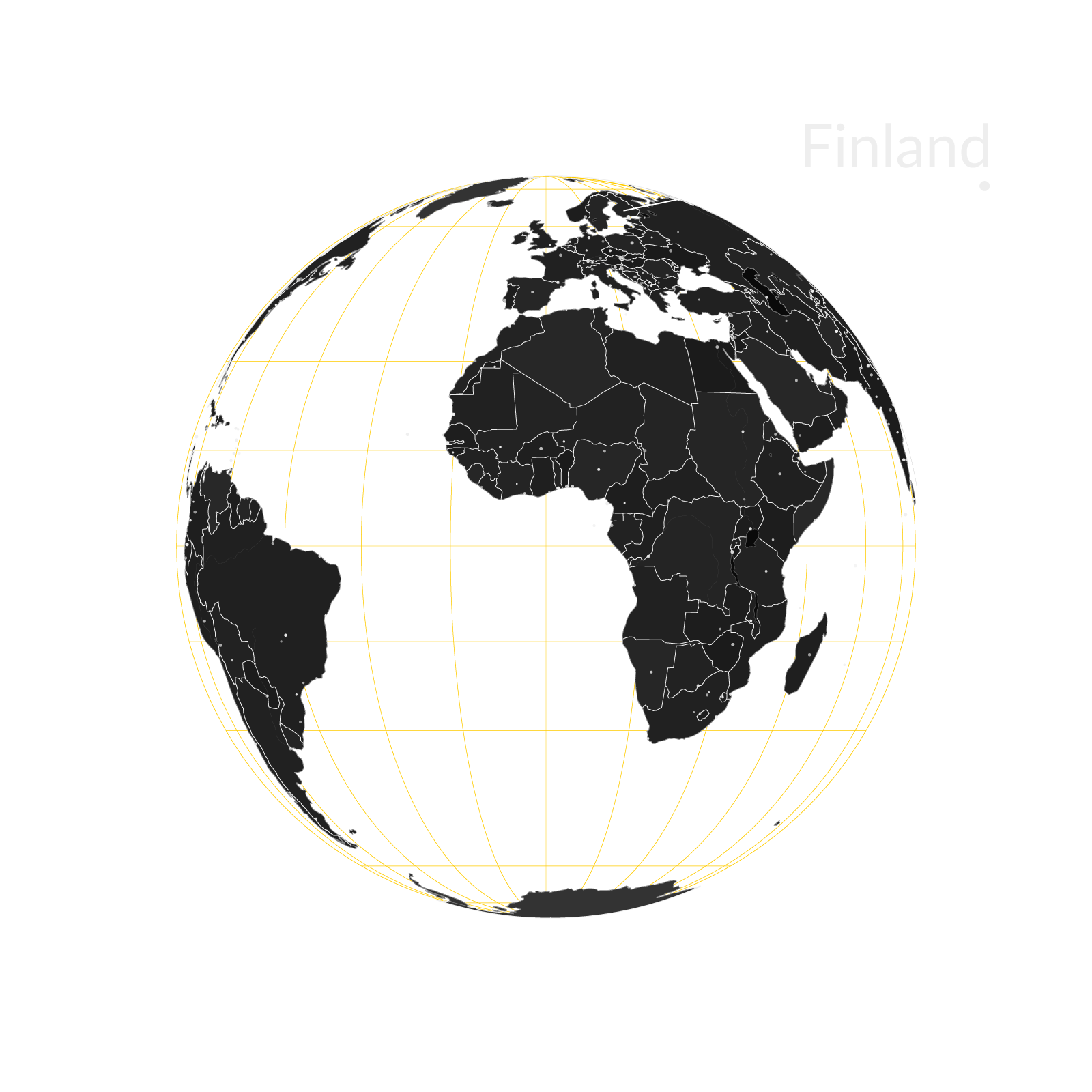 Feedback from Finland: "With rigour, empathy and flexibility, Green Elephant has helped us use communication as a tool to work more effectively, build a more positive team culture for at-distance work and resolve challenges and tensions while staying in tune with the needs and values of our company and individually. Anu and Estève are excellent coaches who are open, frank and constructive at all times, working to bring out the best in you. And they do it in a pragmatic, action-oriented way. We look forward to working more with Green Elephant in the future.
Urs Riggenbach, CEO and Co-Founder - Eva Wissenz, Managing Director, Founder and Chair of the Board - Solar Fire Concentration Oy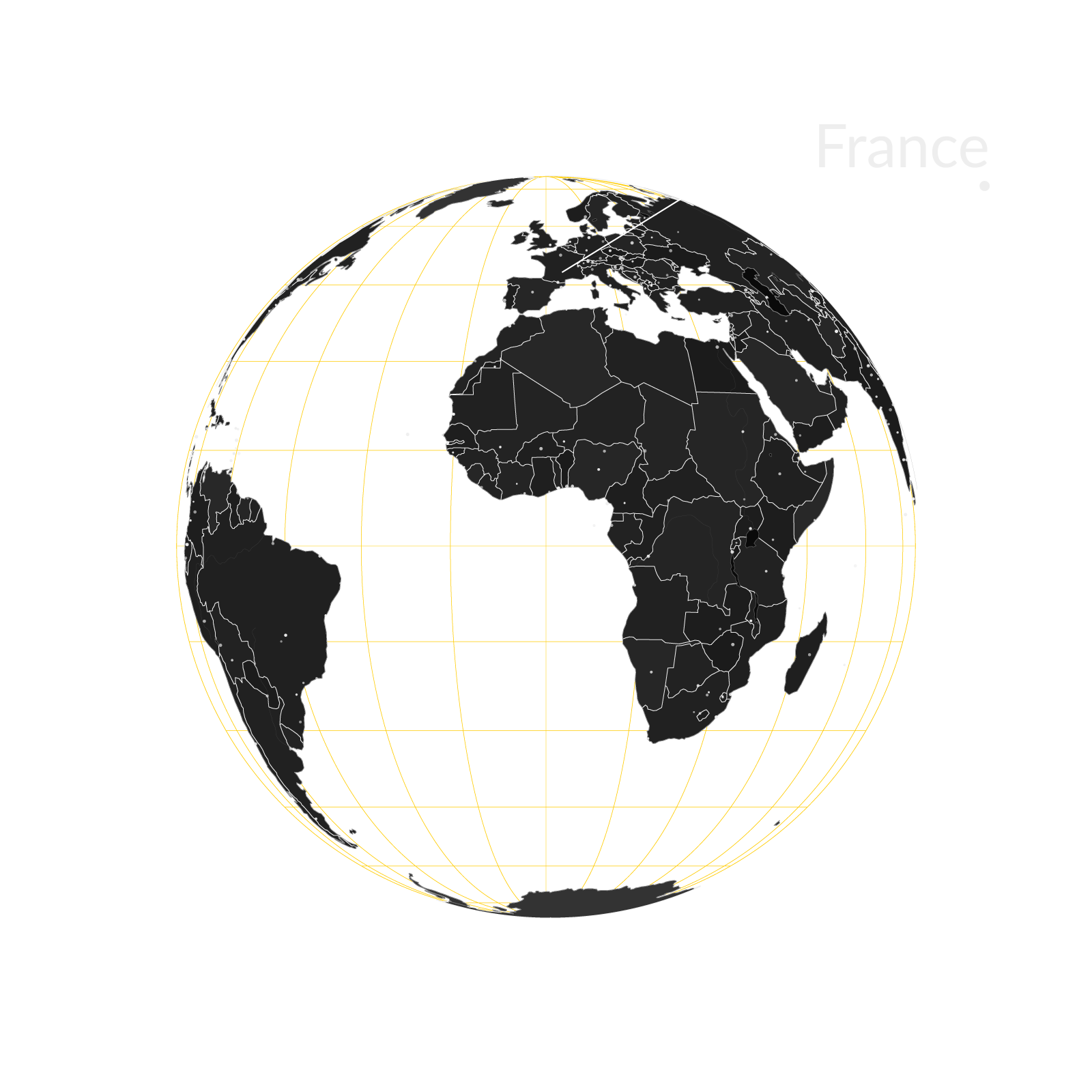 Feedback from France: "I found myself in an endless cycle of vain conflicts, yet I had no idea why. With the Scan, I saw how I was unintentionally creating and fuelling the dysfunctional conflict around me. The Scan showed me that by doing certain things, I could de-escalate and even avoid some conflicts all together."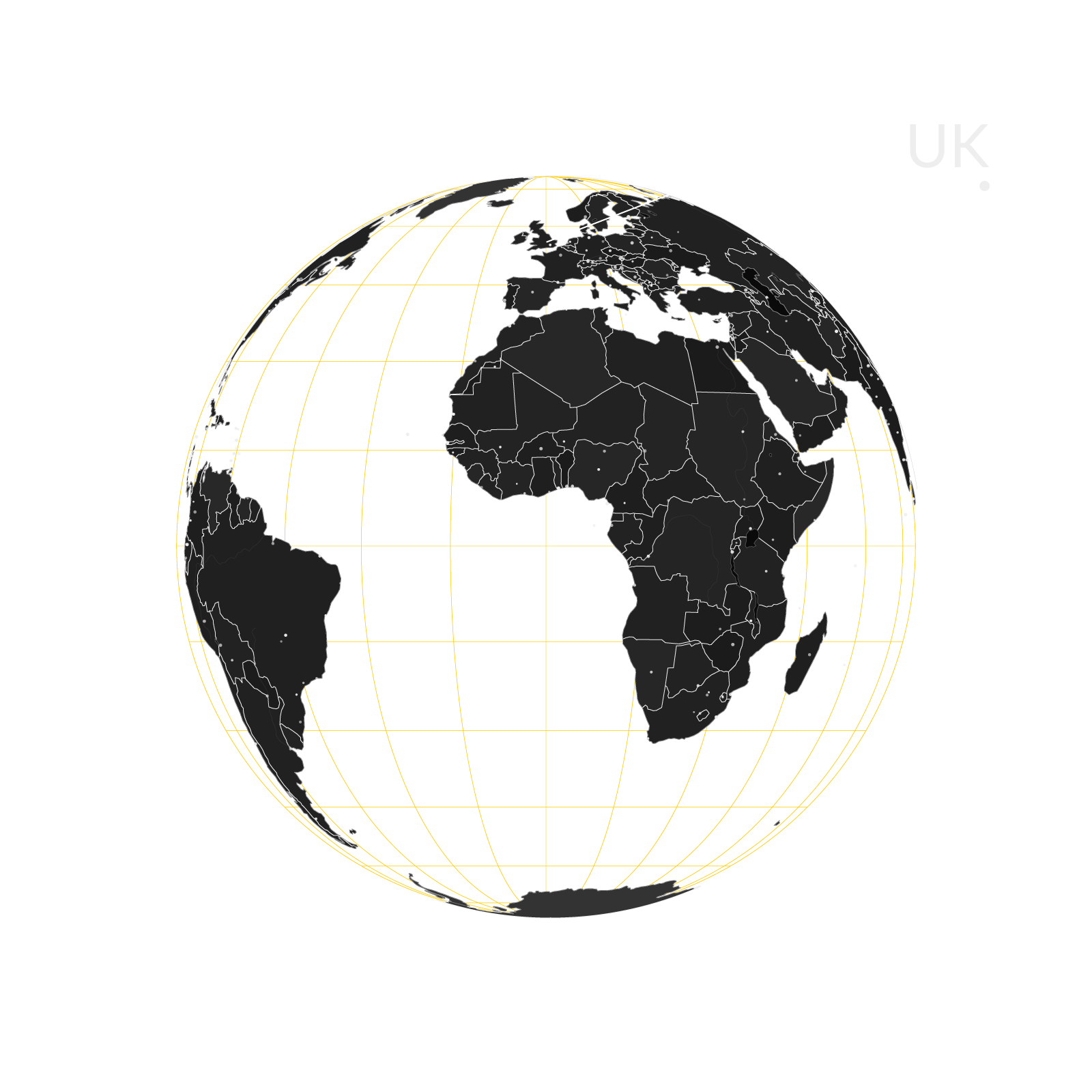 Feedback from UK: "I had no idea that we could have access to so much useful data! Now we have objective information to determine employee success potential. We should do the Satellite Scan with all leaders and supervisors for customised support and learning needs."
Ann - Head of HR and Recruiting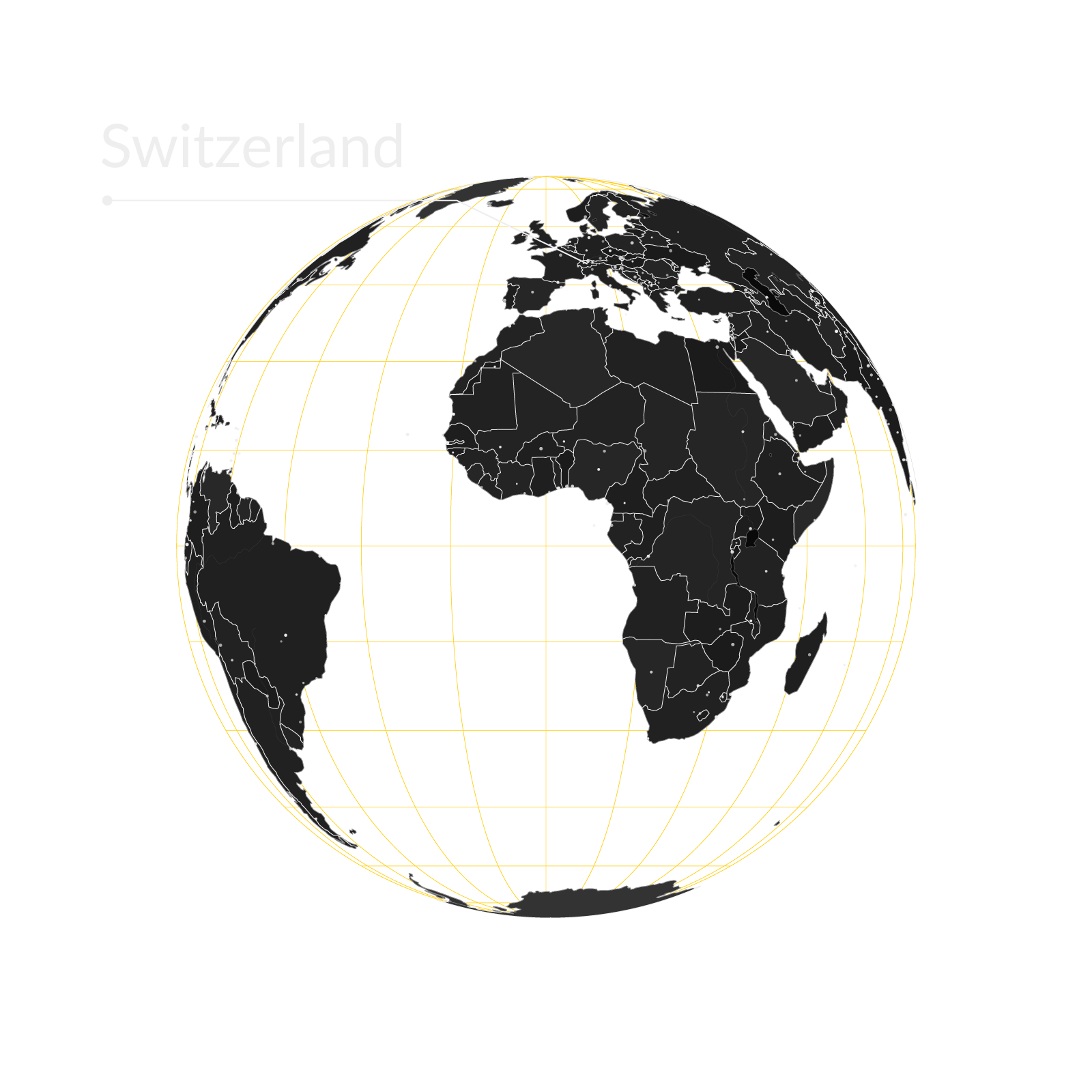 Feedback from Switzerland: "For a long time I felt stuck with my personal development. It's hard to improve yourself when you don't have glue where to start. The Scan helped me to have a clear overview of my behaviours, good and bad. This allowed me to build new routines designed specifically for my verified needs."
Mary - UN SDGs Implementation Consultant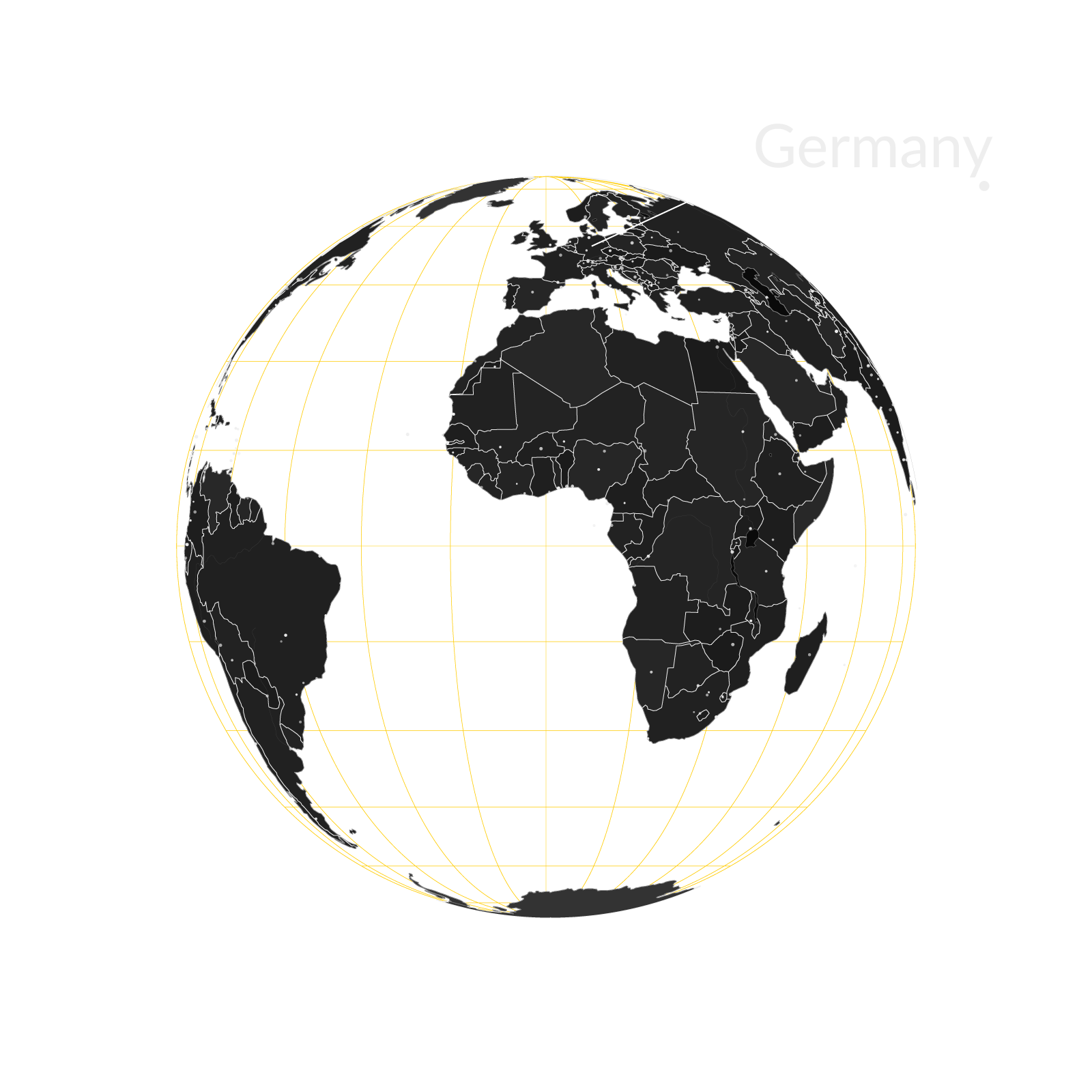 Feedback from Germany: "Prioritising everyone and everything before myself has been a harmful pattern for me. After taking the Satellite Scan, I noticed that I struggled to set healthy boundaries of respect. Suddenly the dots connected together like pieces from some grand puzzle!"
Thomas - Training & Learning Manager You are committed to upgrading your communication skills & behaviours. 

You are ready to take responsibility for your role in the internal & external conflicts in your life.

You want to boost your interpersonal relationships with collective &  emotional intelligence. You will have a high-impact coaching session with a Green Elephant coach in English, Finnish or French. 90-120 min 

The coach will help you create a micro-habit that is tailored to your specific needs. 

You will also have access to unlimited resources on Green Elephant's website, including tools and learning materials.

You will receive email activations with suitable new learning materials that are directly related to your Micro-Habit. You need a reliable internet connection to join the Zoom session.

You need to be able to read and speak English fluently. 

If you have done a satellite scan before, that is helpful. But if not, don't worry, we will still help you. 

See pricing and refunds policy

here

.

Price includes VAT 24%.