THE PERIODIC TABLE RESOURCES LIBRARY 🍿
The coloured underlined numbered elements in the drop-down lists above are links to YouTube learning videos and playlists. We are updating this table weekly, so this is a good page to bookmark!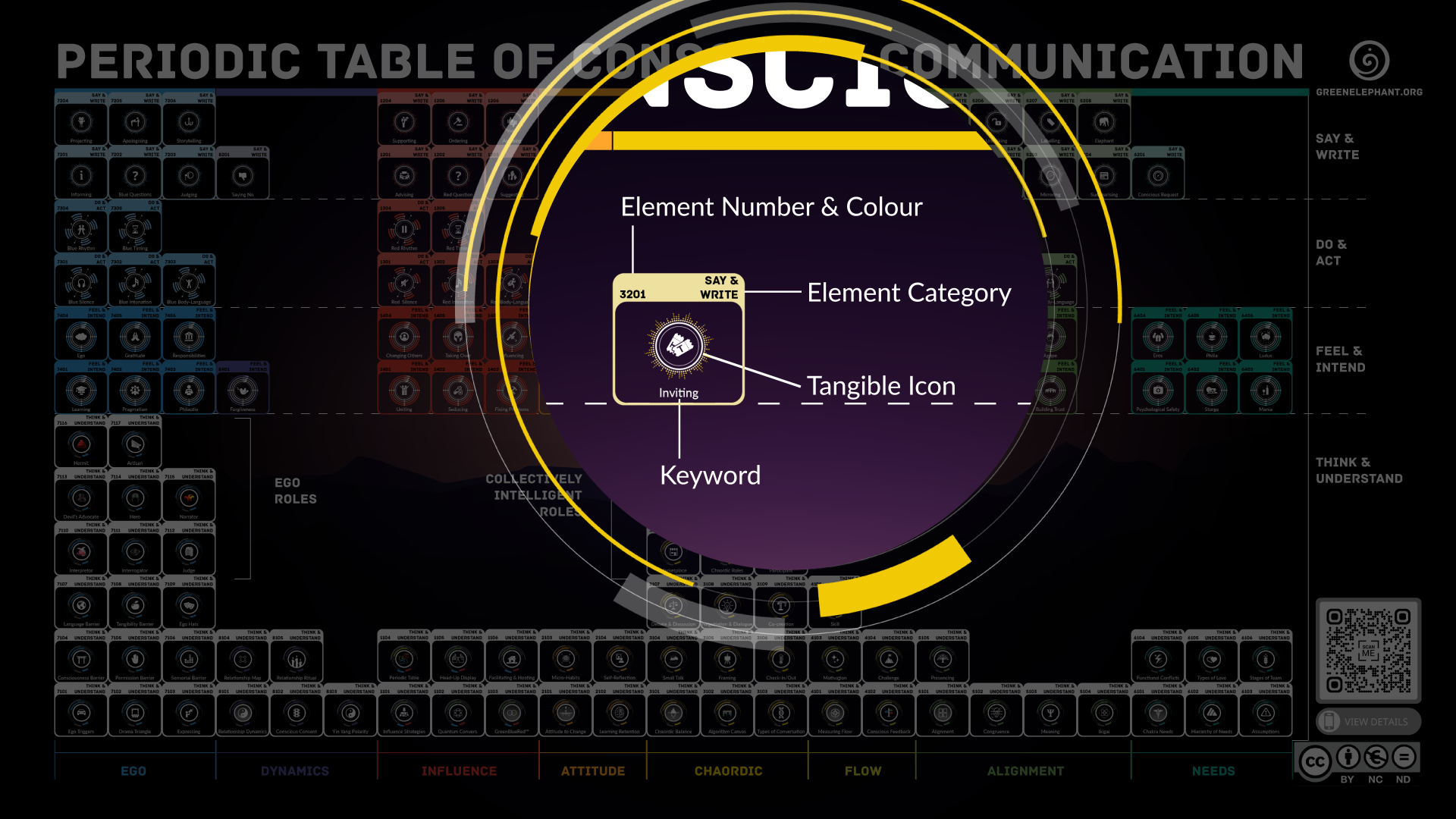 WHAT DO THE COLOURS MEAN?
The video below explains the overall

 GreenBlueRed™

colour coding system used in the periodic table. Each colour describes a type of behaviour that anybody can choose at anytime. Simply put: blue is focusing on informing, green is connecting and red is agreeing or influencing. 
H2H and H2S COMMUNICATION
We specialise in measuring and analysing Human-to-Human (H2H) and Human-to-Self (H2S) communication on four levels: verbal, non-verbal, intentions, and our self-talk which is governed by our mental models.
Just like an x-ray or MRI scan helps with health checks, each lens gives a different view of communication behaviours.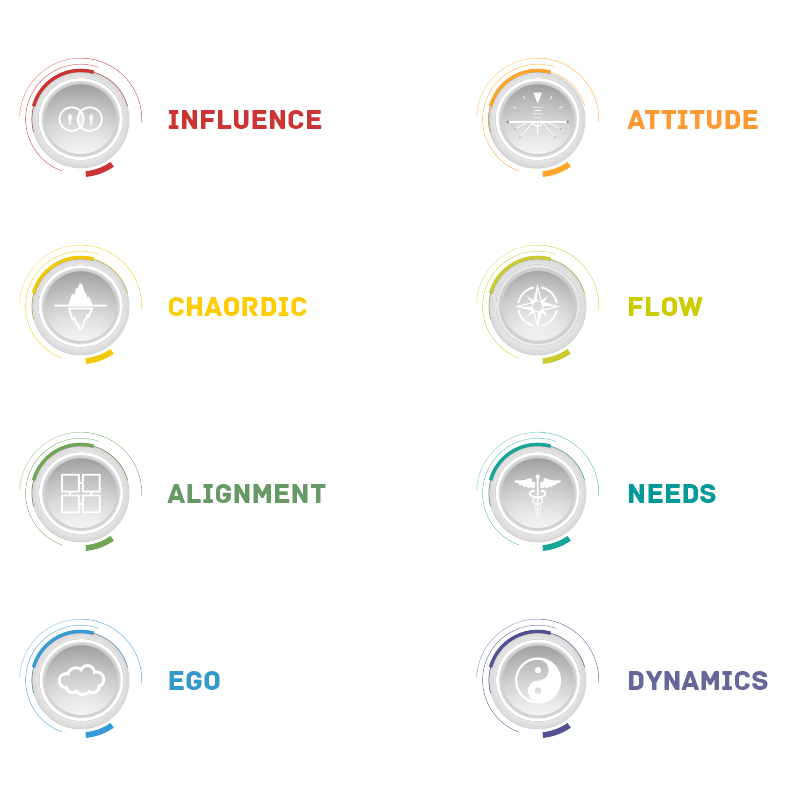 Can I benefit from these resources? 
Absolutely, if you are interested to get inspired and learn about the 8 lenses that impact the quality of your life and your relationships. You will benefit from these resources in your personal life as well as at work - and you can apply this knowledge in all communication situations and with every person you interact with by creating your own Micro-Habits. This collection of profound and yet practical resources will help you to unlock your ability to connect first with yourself and with people around you. Can I share these with others?
Yes, and we hope you will. Sharing is caring. Everything here is licensed under Creative Commons Attribution-NonCommercial-NoDerivatives 4.0 International (CC BY-NC-ND 4.0). How do I use these resources?
That depends on the resource itself. Some are long articles that you can read bits at a time. Other resources are shorter and focus more on the practical advice on how to implement these 8 lenses in your daily life.  This website is designed for continuous use. Subscribers have additional access to new learning resources, tools and videos that are designed on a monthly basis. We recommend starting by doing a 🛰️ Satellite Scan™ to accurately pin-point which elements would help you most right now.