GREEN ELEPHANT
IS DECODING
THE CHEMISTRY
OF HUMAN CONNECTION
Small changes that make
a big difference in your conversations.
We teach people to decode their interactions
Battle-tested conversation techniques, non-verbal behaviours, rules-of-thumb and visual mental models organised into small elements to help you connect and upgrade your communication behaviours with Micro-Habits.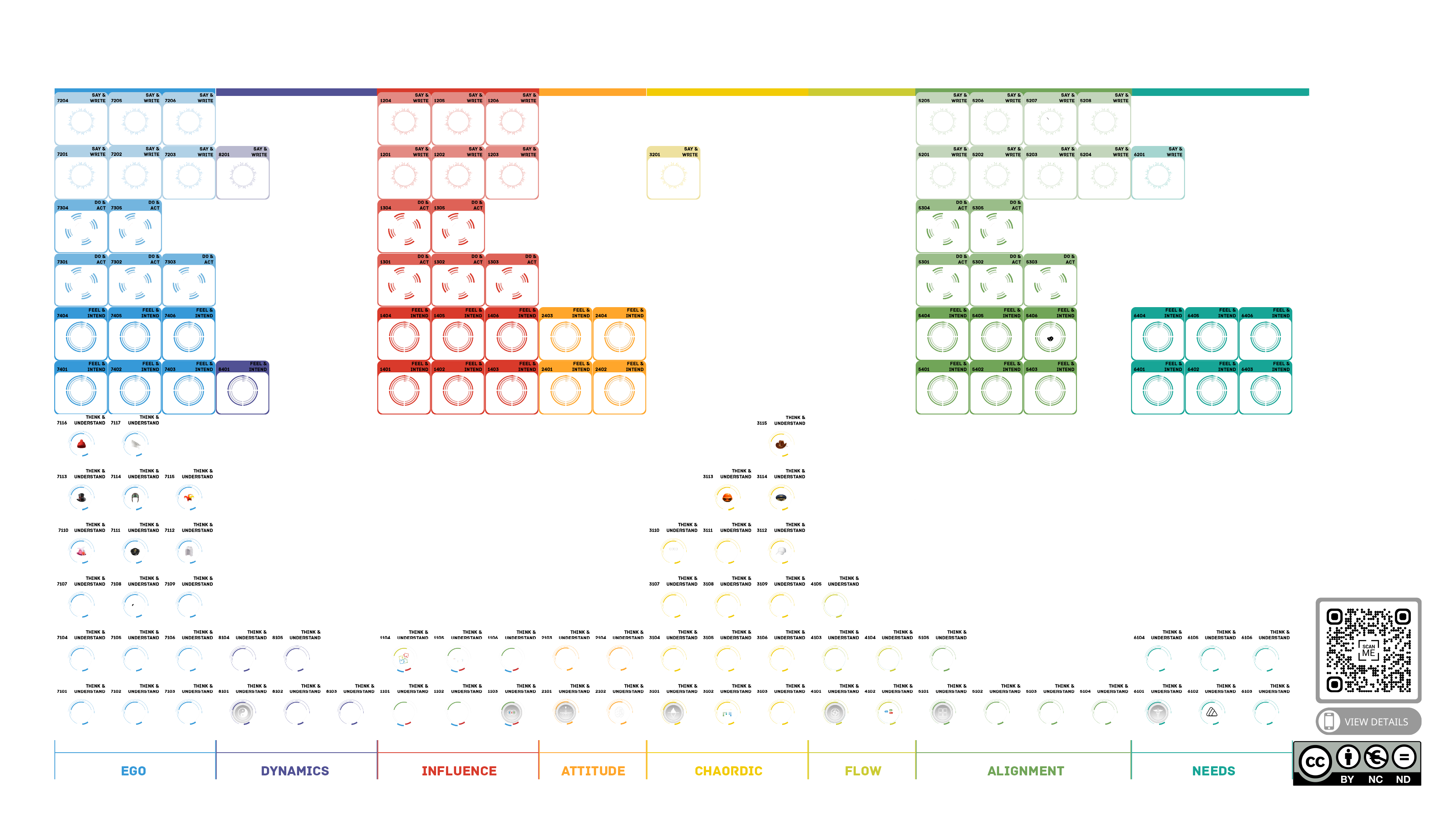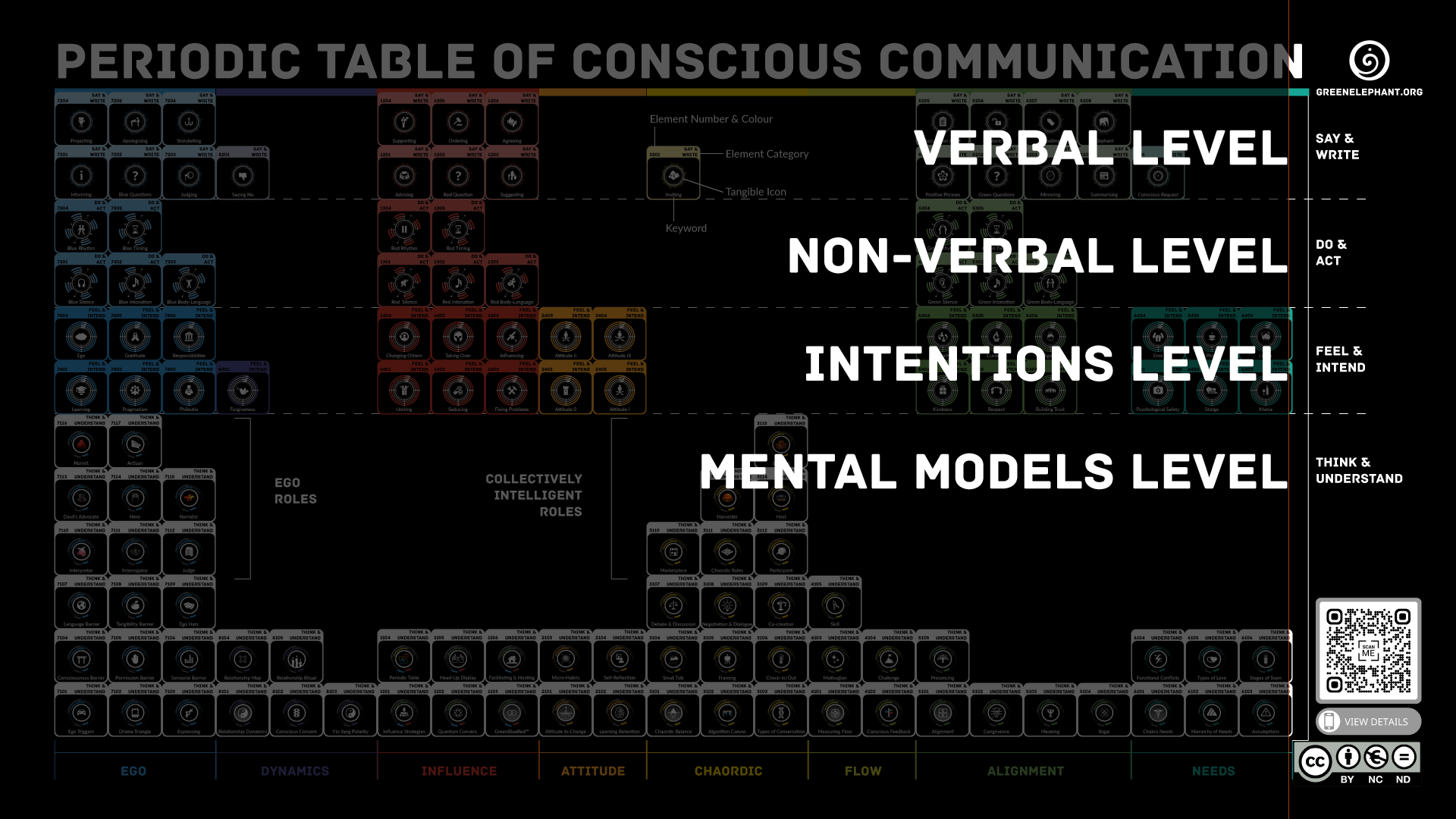 WE DESIGN MICRO-HABITS TO TRANSFORM THE WAY PEOPLE COMMUNICATE
What is a micro-habit? A kind of life hack. When a trigger situation, person, event or conversation jolts your awareness, you intentionally choose a new behaviour which is rewarded by a better connection.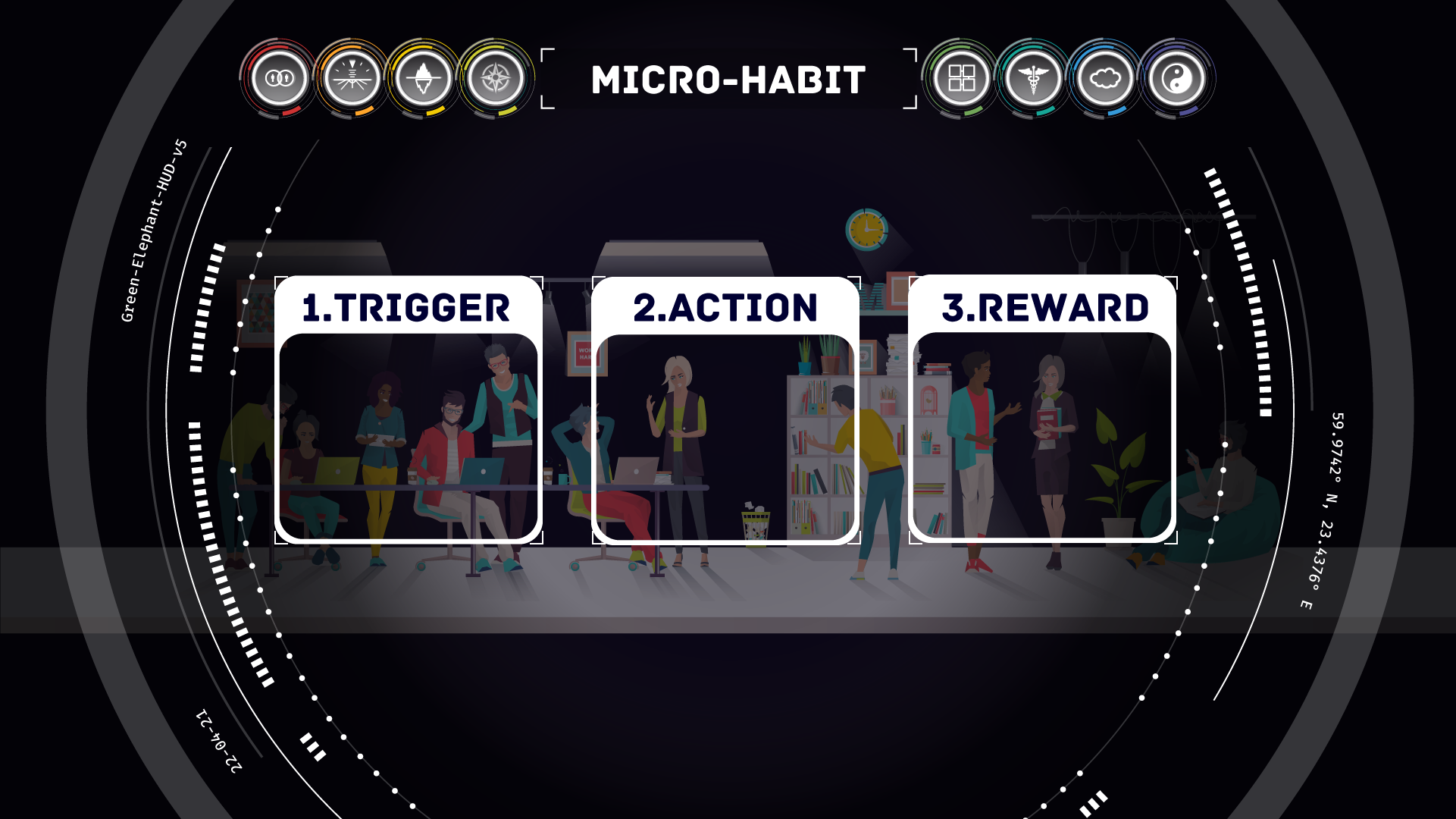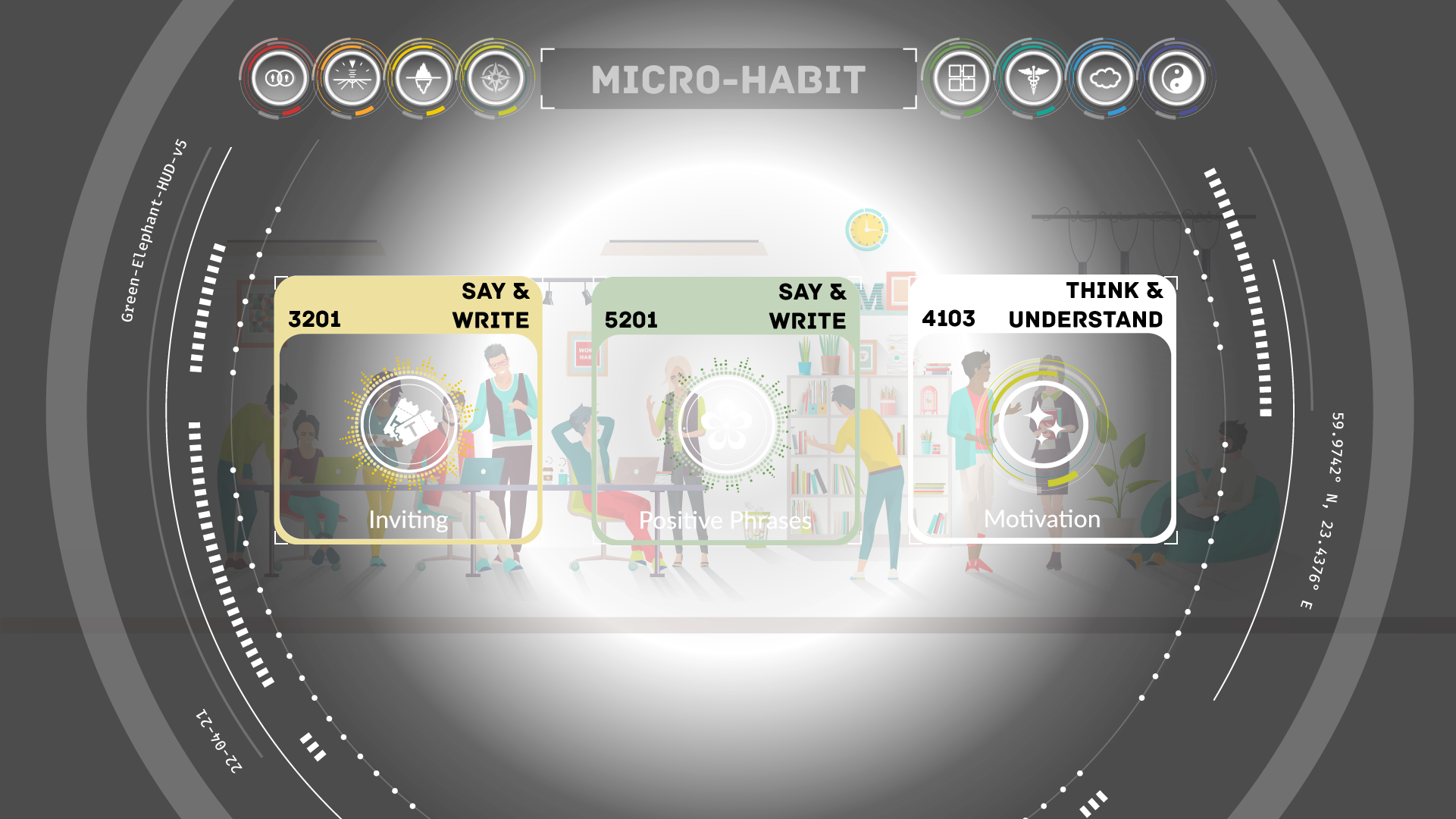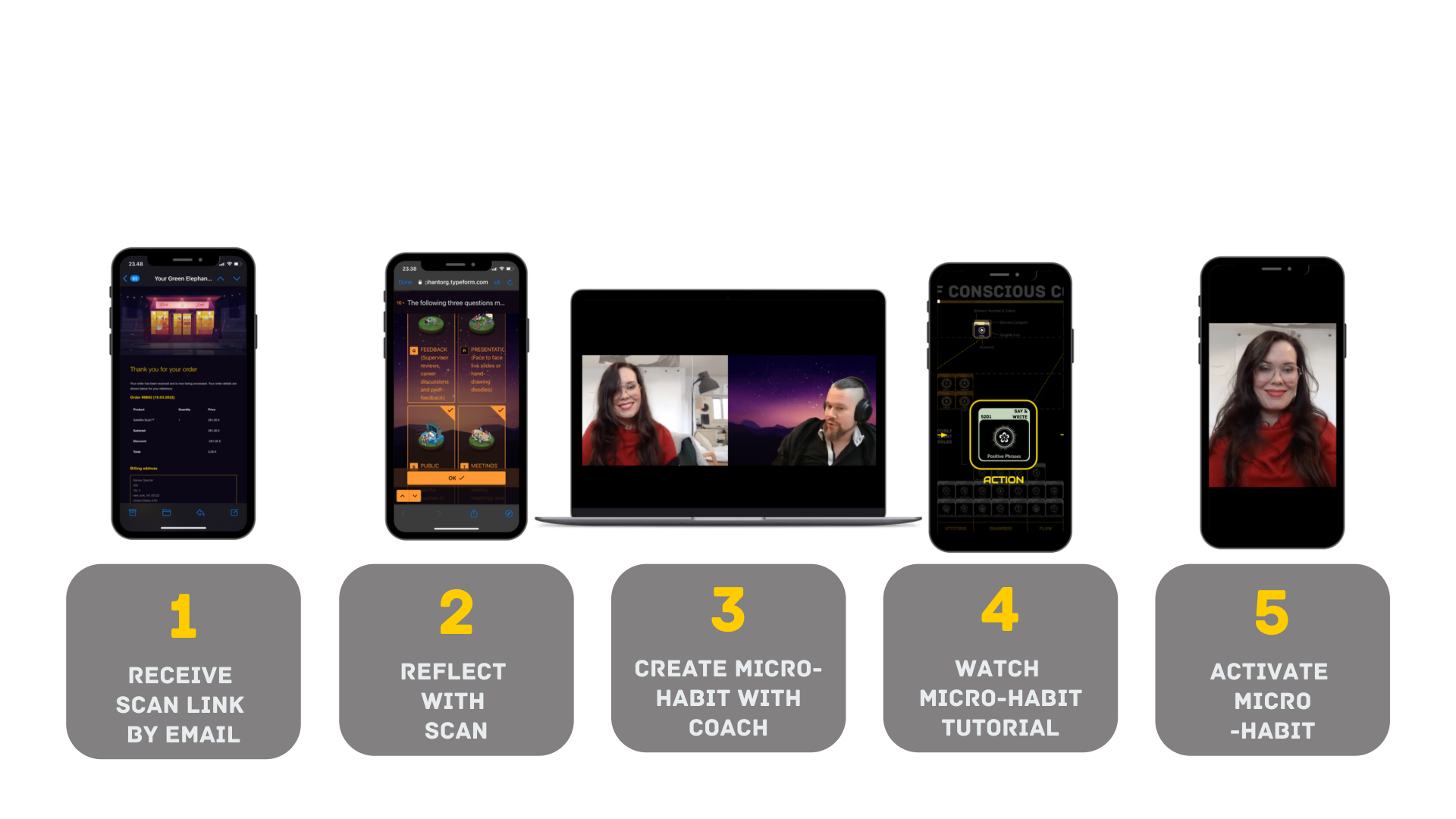 Green Elephants' mission is to unleash human potential for collaboration through conscious communication.
You have most likely heard people say sentences like "We felt really connected. We had good chemistry!"
 

to describe how harmoniously people get along. Green Elephant was born out of a relentless curiosity about what makes that chemistry work. The creative research question behind Green Elephant's mission is:

 
"How might we empower change-makers with the most practical knowledge about human-to-human connection?" This Collection of Elements opens a new language to talk about your inner and outer relationships
For you to see really far or very close you need something that allows you to change perspective. Through Green Elephant's 8 lenses and 129 elements, you can observe and understand different aspects of your communication habits and interpersonal relationships.
The 🛰️ Satellite Scan™ helps you to analyse and change your internal behaviours and build sustainable relationships across any cultural, social or other divides.
Green Elephant's resources, articles and how-to blogs are categorised under these 8 lenses for you to build your own micro-habits to better connect with others. Use them as a starting point for your ongoing personal growth journey.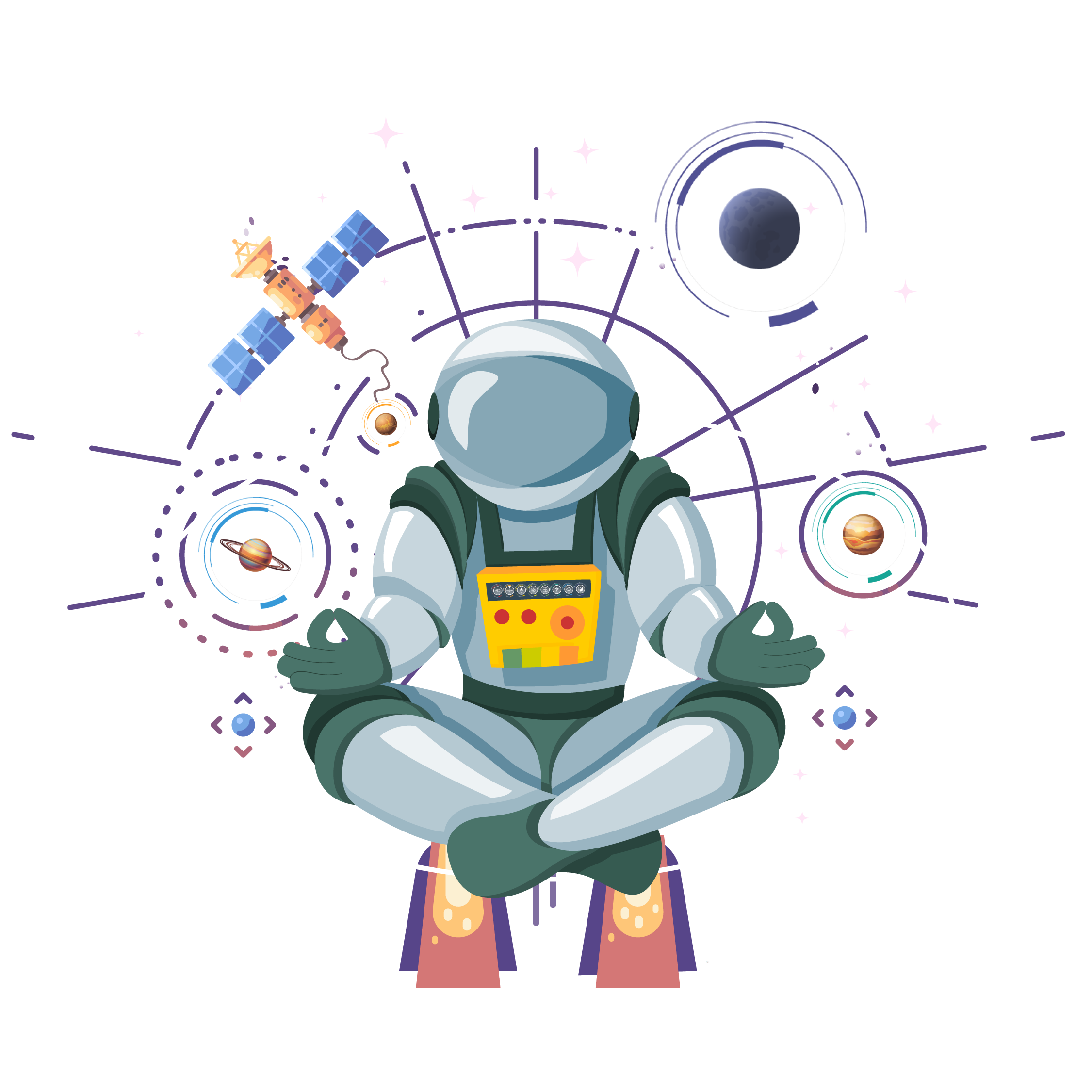 "The way you talk to the voices in your head, directly affects the way you talk to people in real life."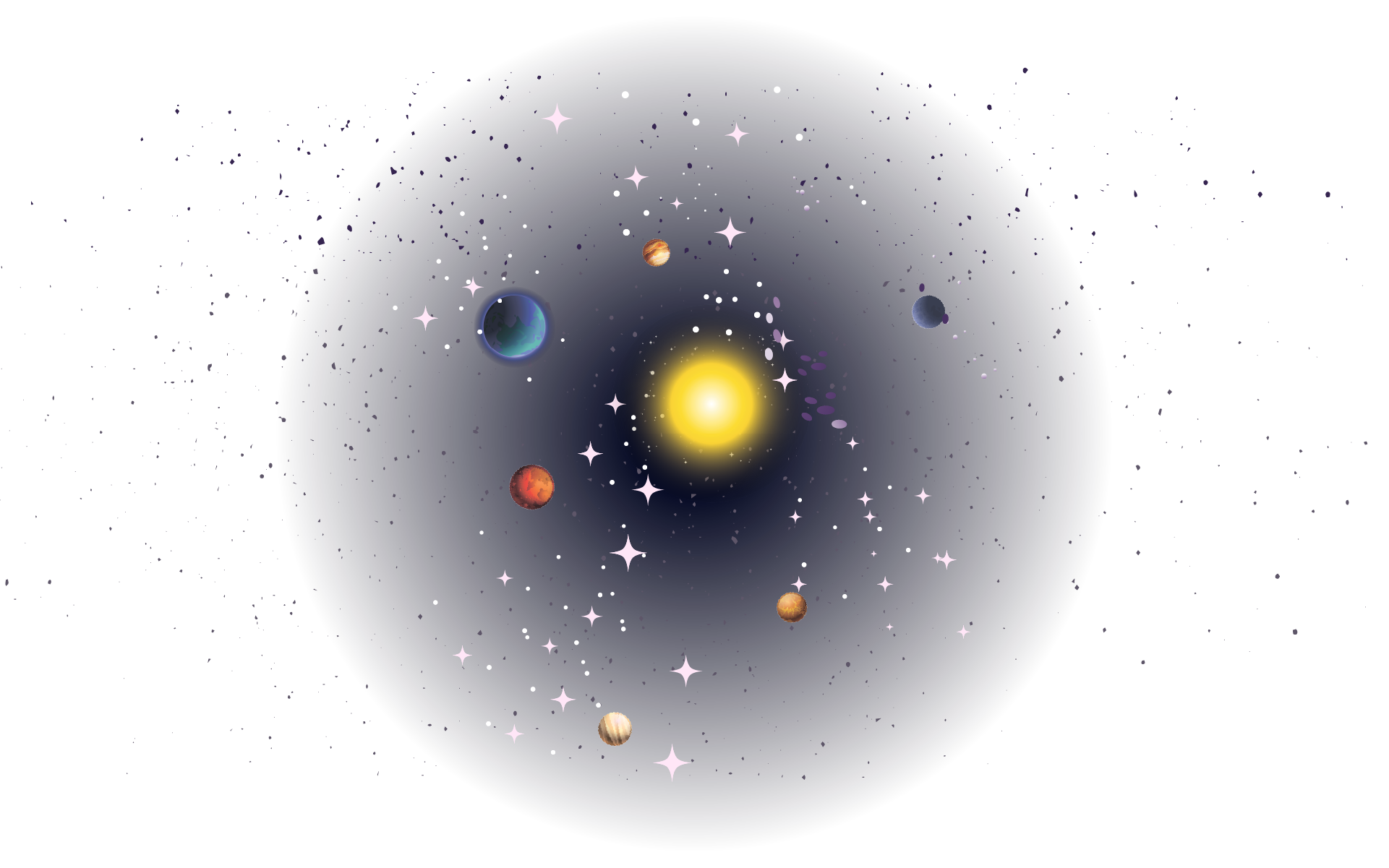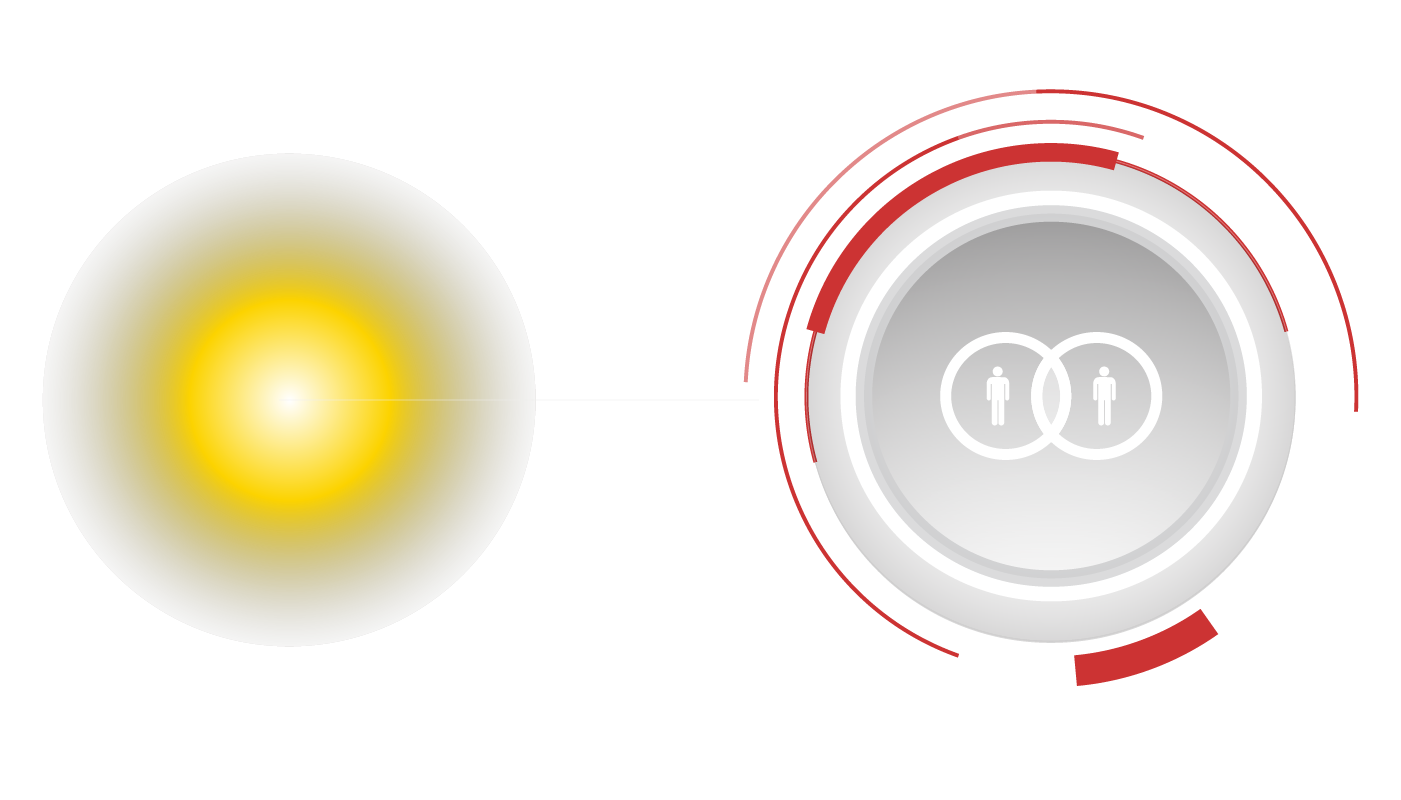 Fix Problems by Uniting People with Conscious Influence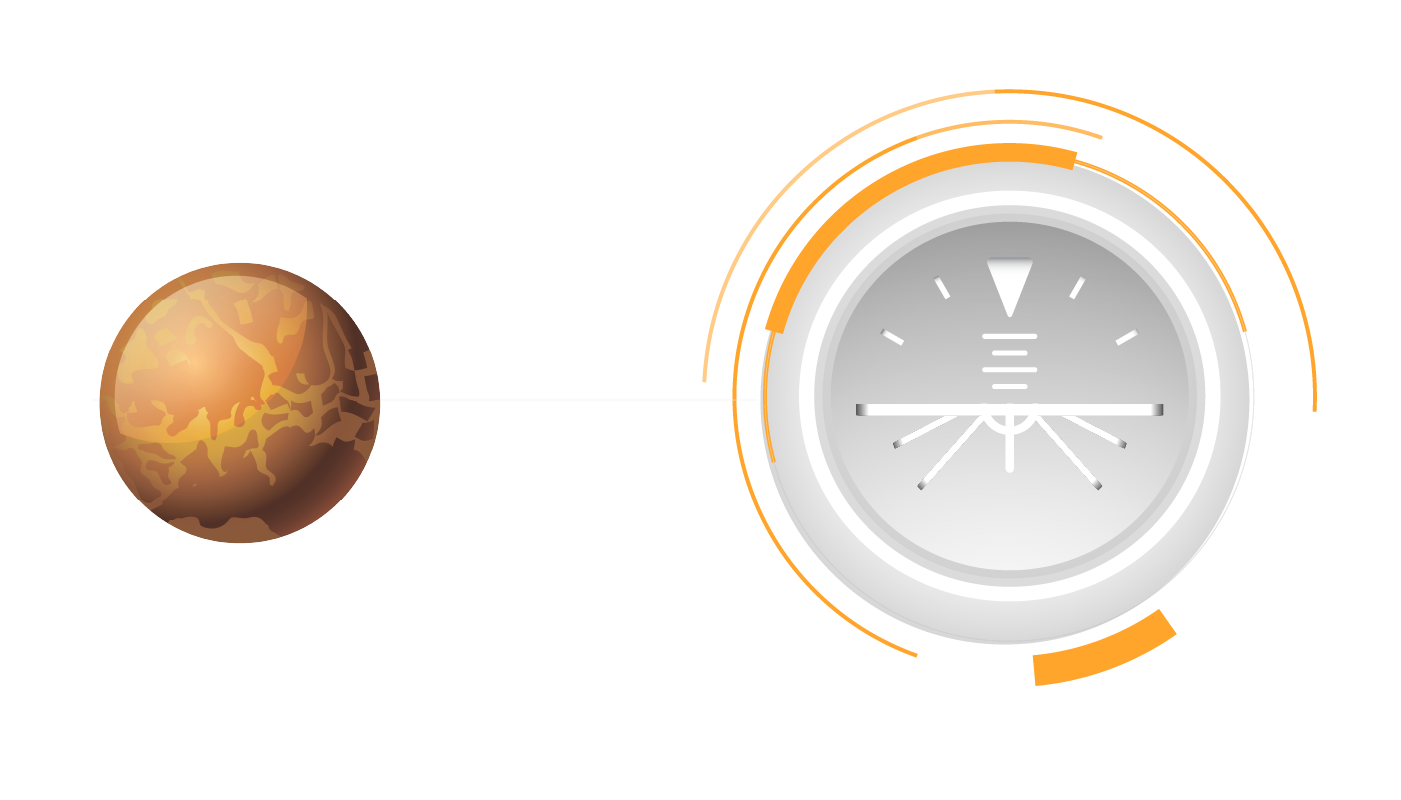 Harmonise Learning with Doing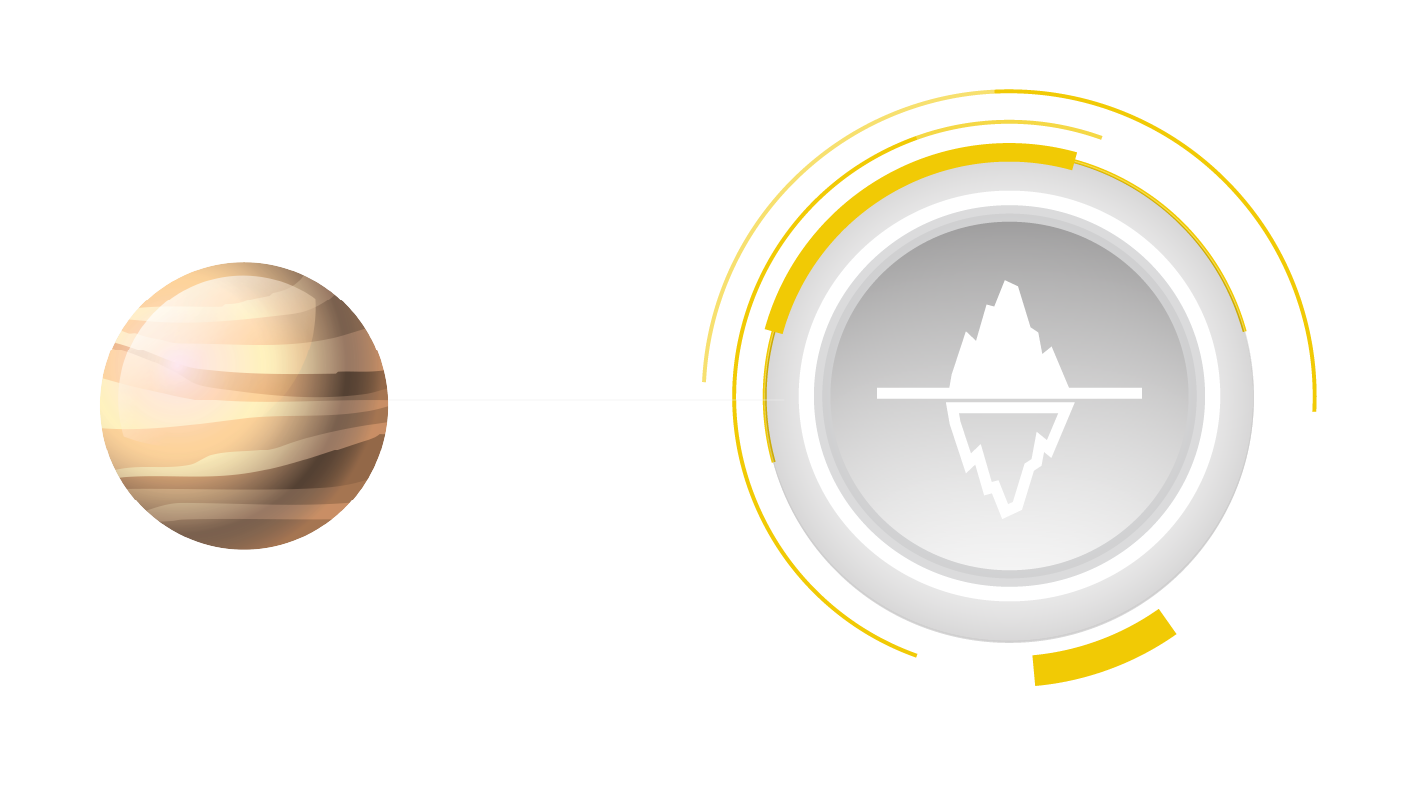 Host Conversations with Protocols and Rules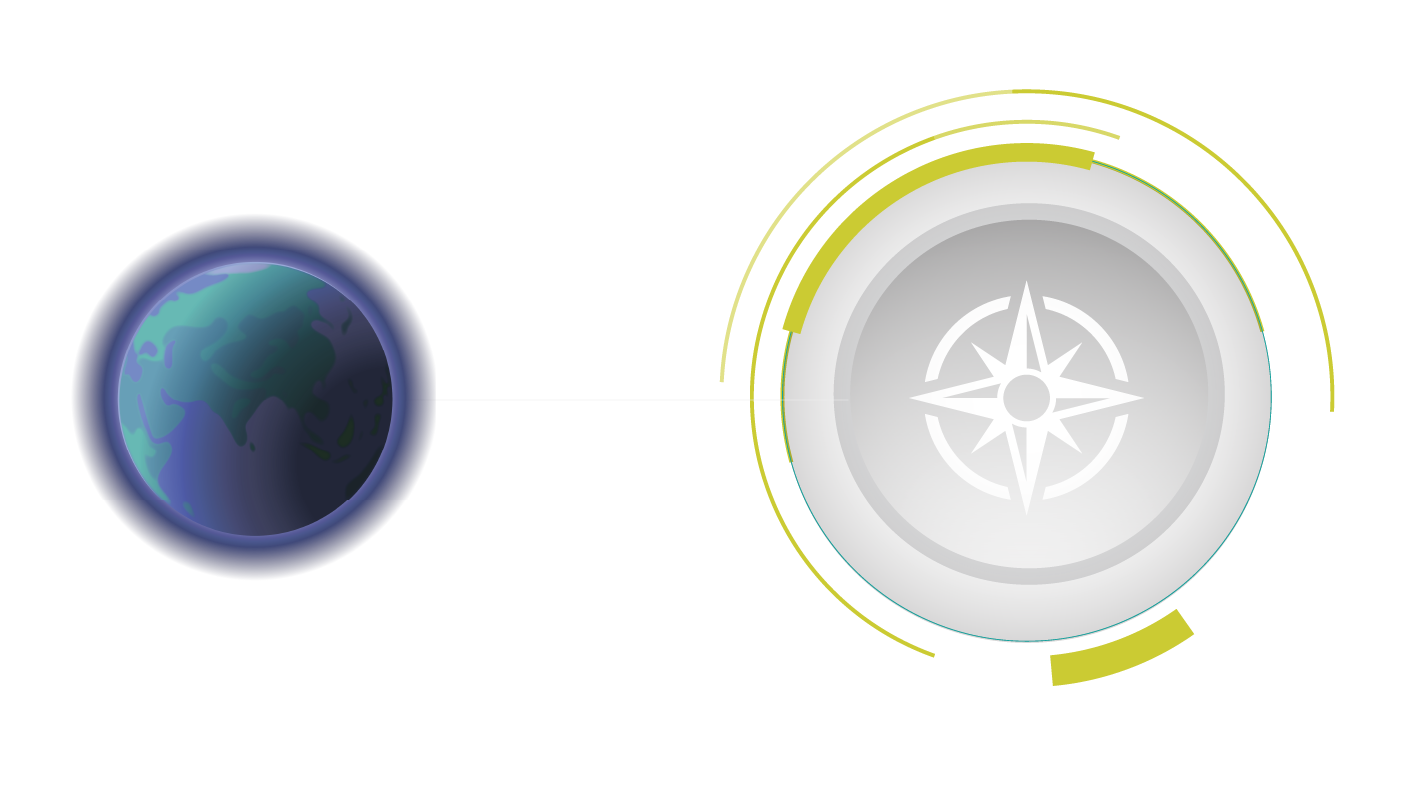 Use Tensions as Fuel for Flow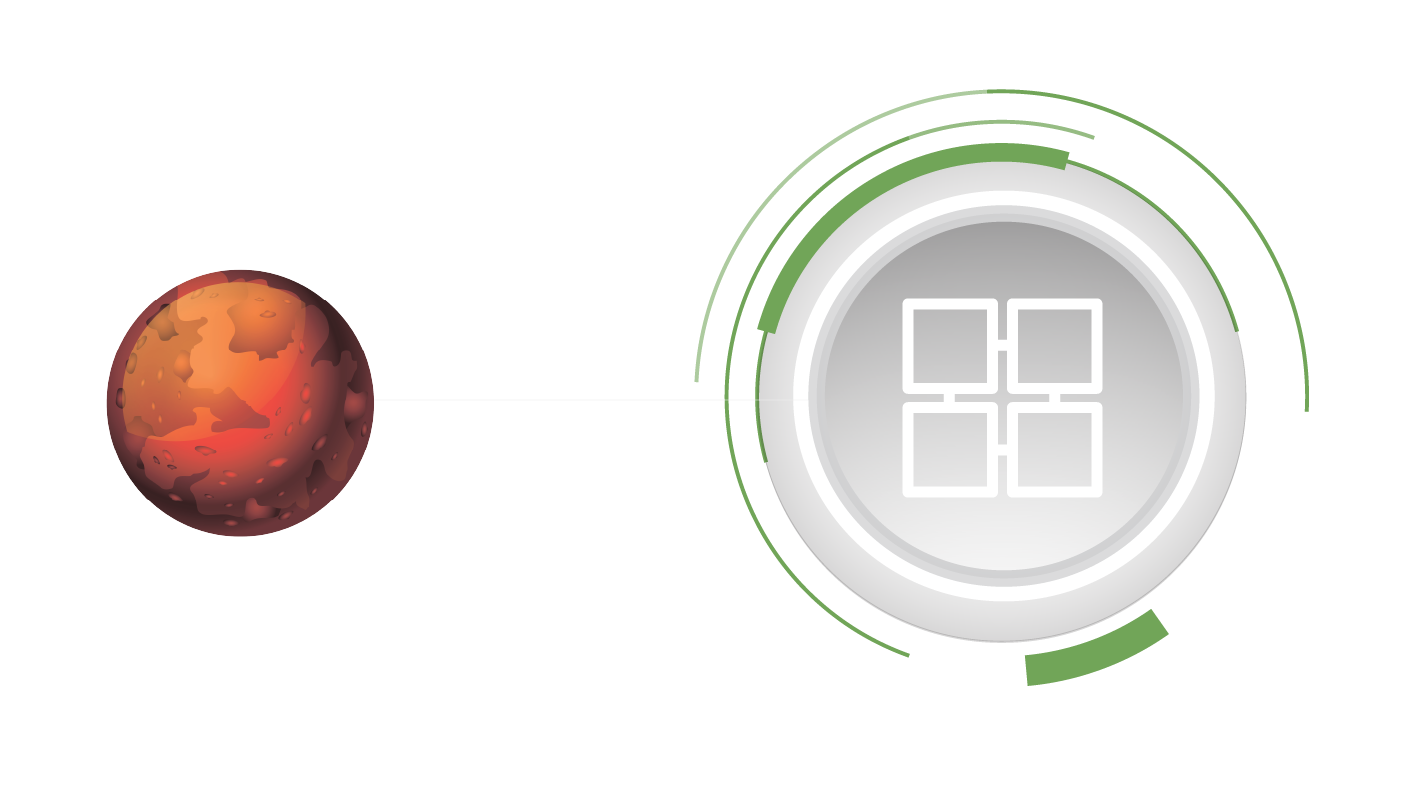 Share your Intentions to Build Collective Trust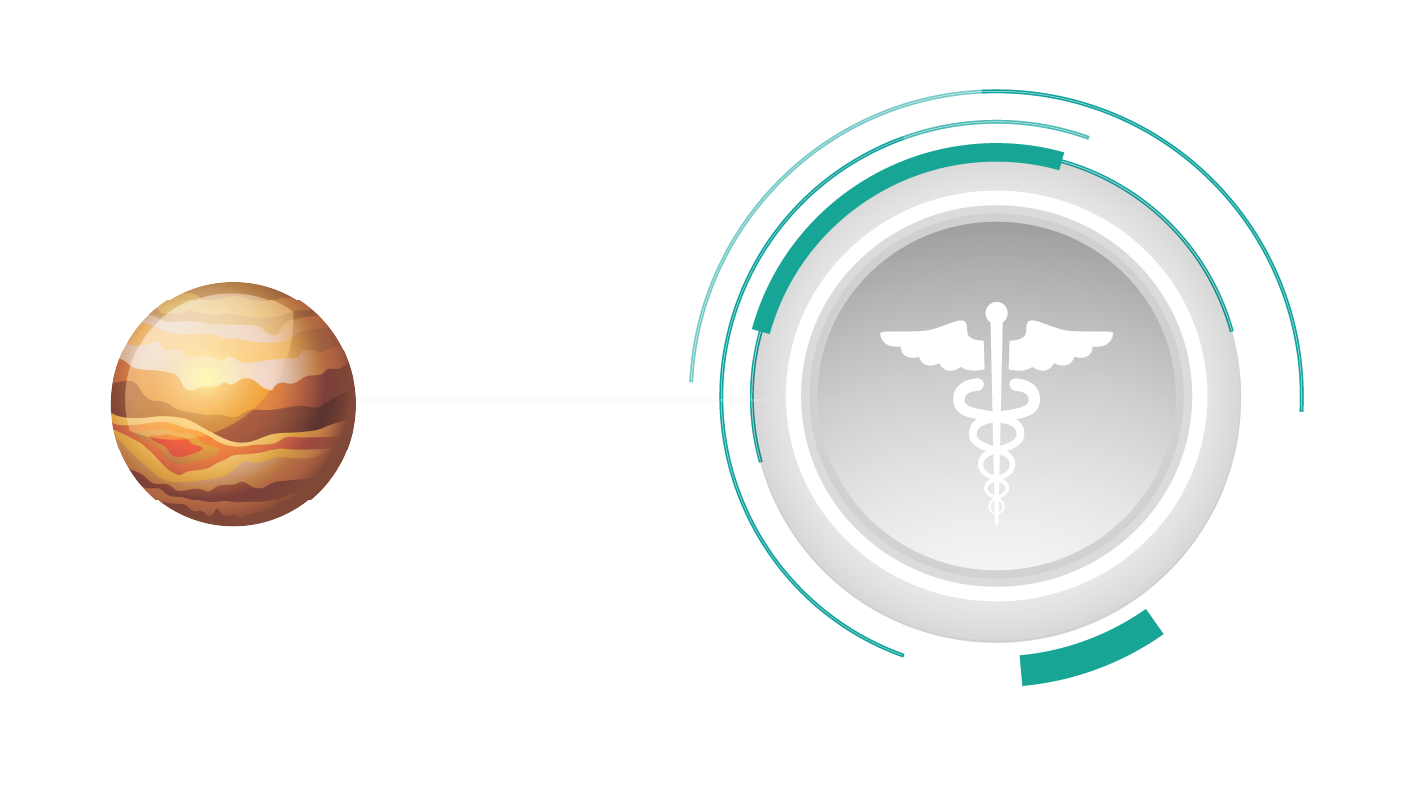 Own and express your needs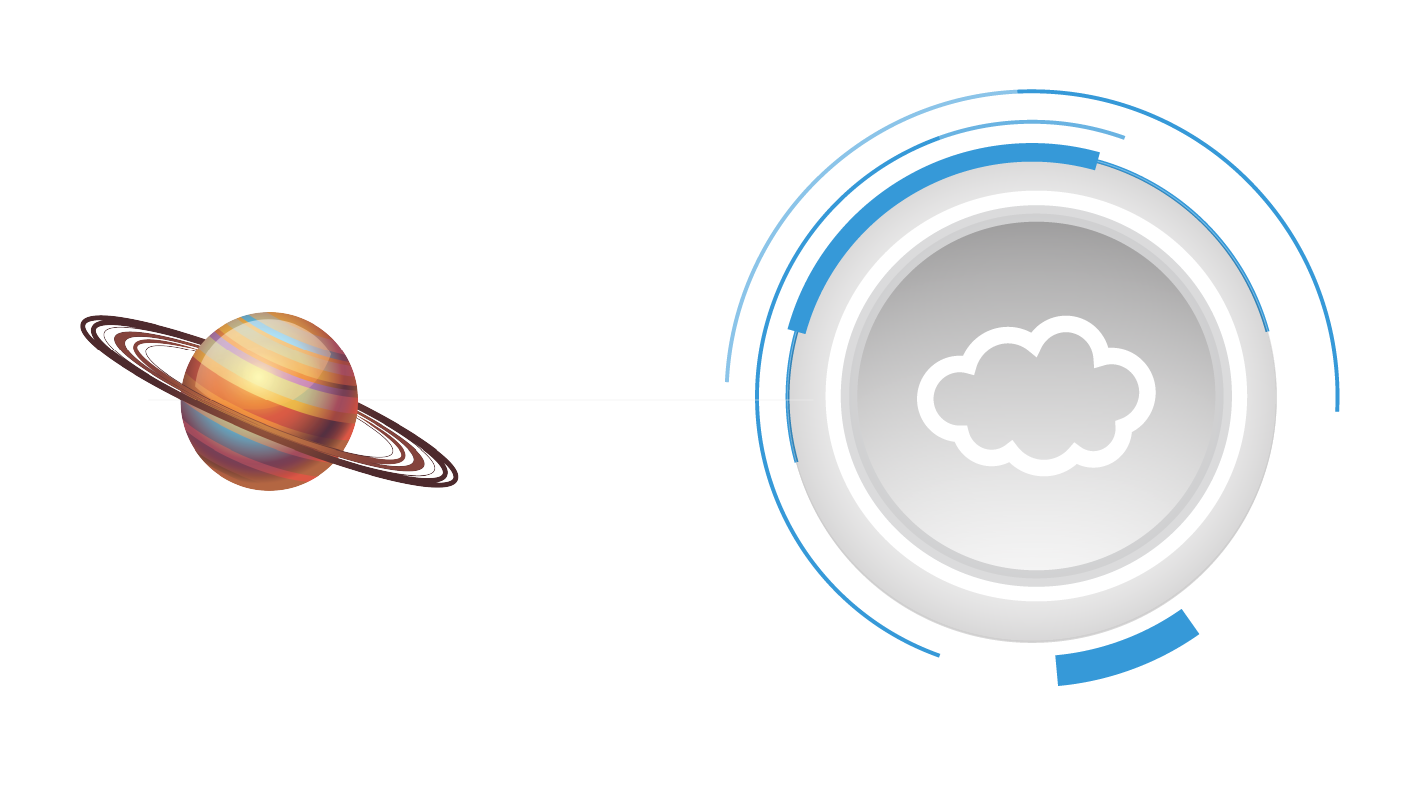 Take Extreme Ownership of your Ego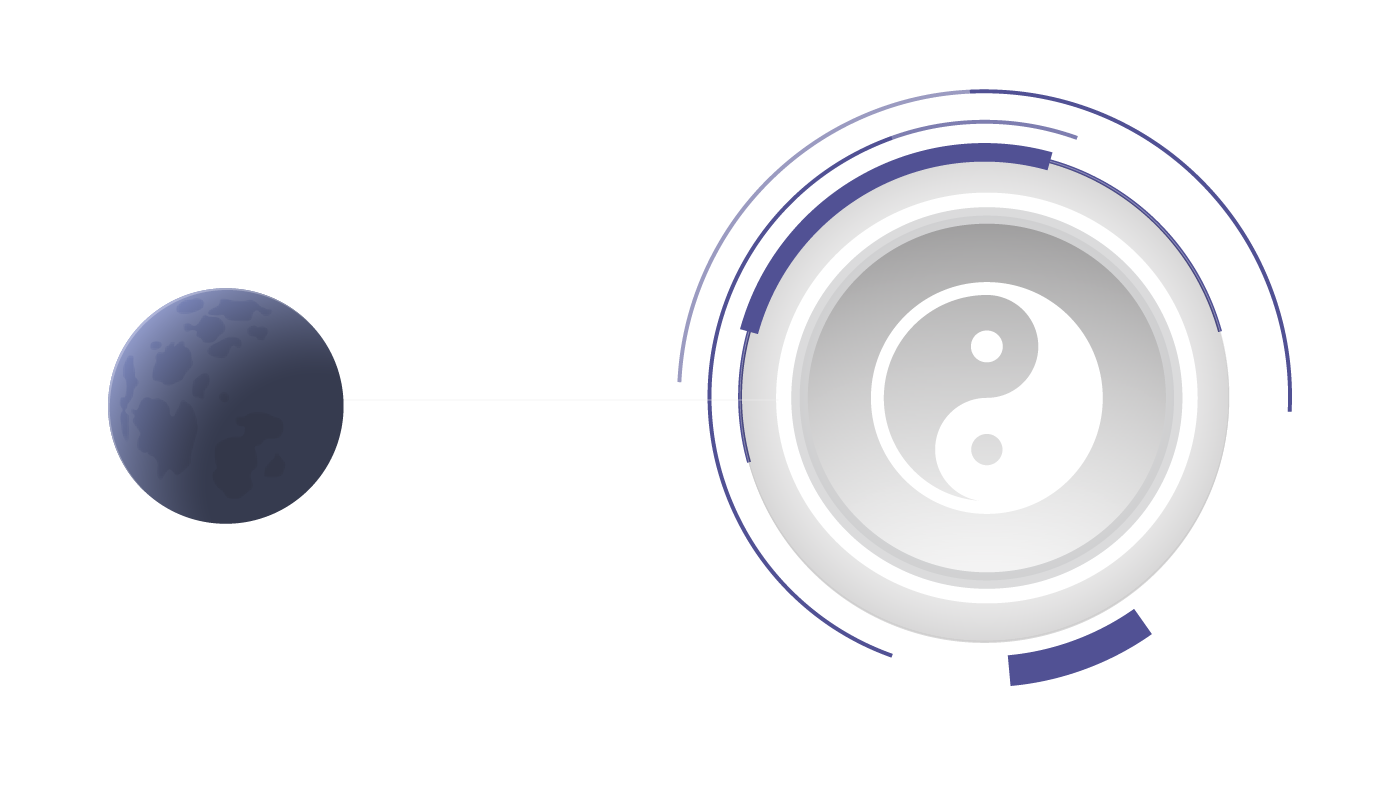 Transform Toxic Power Play into Positive Dynamics Can I benefit from these resources? 
Absolutely, if you are interested to get inspired and learn about the 8 lenses that impact the quality of your life and your relationships. You will benefit from these resources in your personal life as well as at work - and you can apply this knowledge in all communication situations and with every person you interact with by creating your own Micro-Habits. This collection of profound and yet practical resources will help you to unlock your ability to connect first with yourself and with people around you. Can I share these with others?
Yes, and we hope you will. Sharing is caring. Everything here is licensed under Creative Commons Attribution-NonCommercial-NoDerivatives 4.0 International (CC BY-NC-ND 4.0). How do I use these resources?
That depends on the resource itself. Some are long articles that you can read bits at a time. Other resources are shorter and focus more on the practical advice on how to implement these 8 lenses in your daily life.  This website is designed for continuous use. Members of the Green Elephant Club have additional access to new learning resources, tools and videos that are designed on a monthly basis. We recommend starting by doing a 🛰️ Satellite Scan™ to accurately pin-point which elements would help you most right now. Anu Timmerbacka
Ritual designer and communication coach, Anu keeps people on track with radical candor, humour, and her pragmatic "Sisu" - Finnish for determination.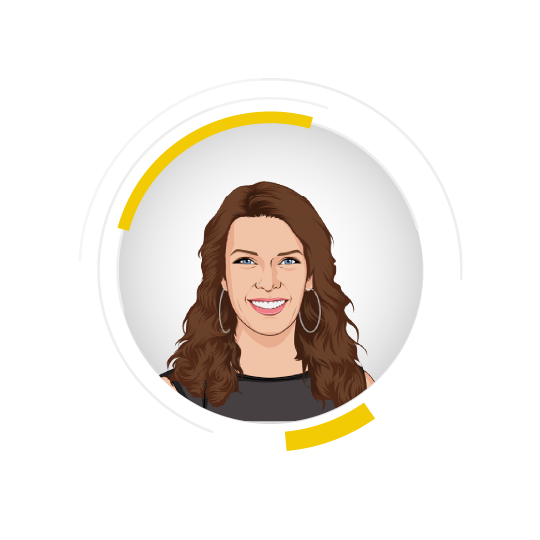 As a multicultural & pro-relationship couple, we embrace diversity, inclusion, equality and equity in all forms.  We believe that emotional intelligence, mutual respect and exceptional communication behaviours help us, humans, to transform the world and celebrate life together.
"Empowering people to fish instead of fishing for them"

"The difference between manipulation and influence is honesty."

"It is kind to ask for help."

"To help free us from the countless mazes of ego."

"Equality is no longer enough, it's time to respect equity."

"We acknowledge the untapped collective human potential in our species' diversity of thinking, including that which is labelled wyrd."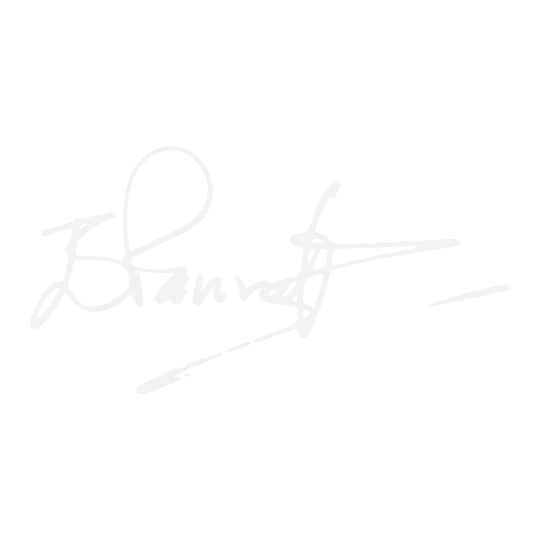 Estève Pannetier
Anthropologist and designer, Estève relentlessly explores new ways to share the beauty he sees in synergistic human-to-human interactions.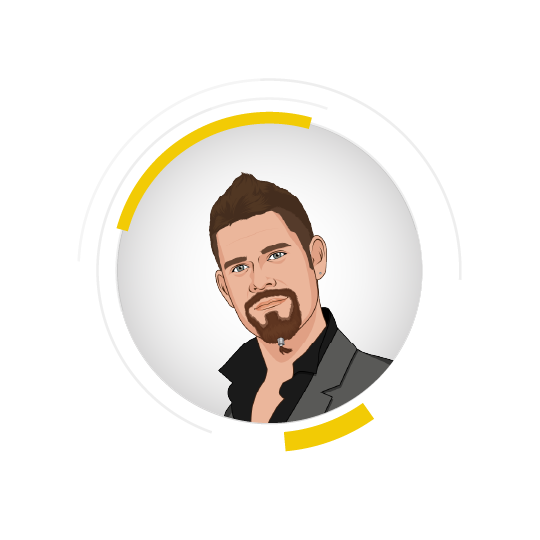 GREEN ELEPHANT
IS DECODING
THE CHEMISTRY
OF HUMAN CONNECTION
Subscribe to the newsletter to get:

Subscribe to the newsletter to get:

Z

News of updates to the Periodic Table of communication.

Z

Announcements of events, open trainings, discounts, streaming and webinars.

Z

Peeks of behind the scenes with stories, insights and blogging from Anu & Estève.