FOR A world where people would stop being afraid of each other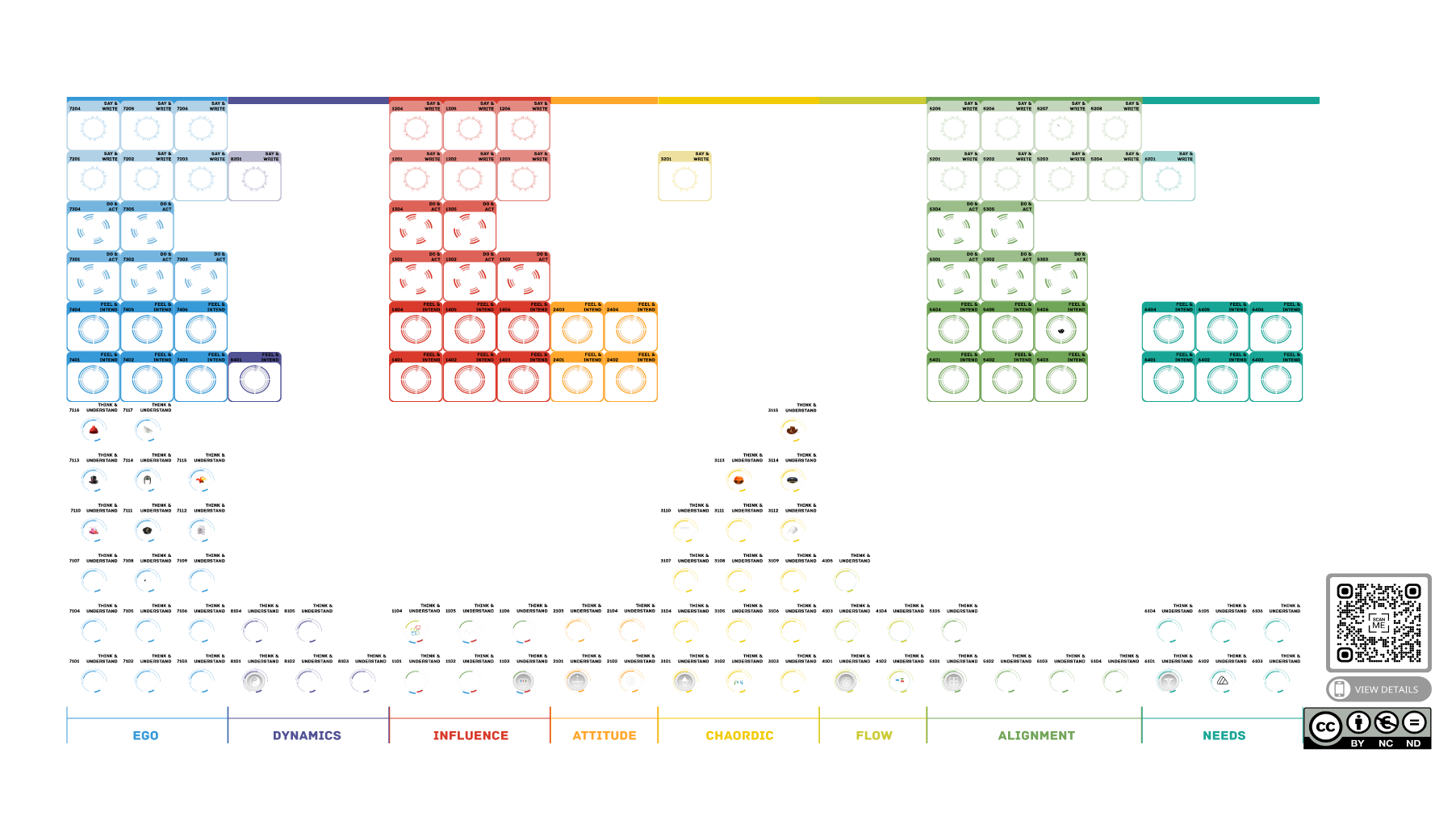 If you're looking for a resource that will help you stay up-to-date on the latest developments in the field of meta-cognitive communication, look no further than the periodic table. This website is an open-source wiki which is constantly being updated with new information and resources, making it an invaluable tool for experts in the field. Whether you're looking for ways to improve interpersonal communication or find creative ways to accelerate humanity's evolution, the periodic table has something to offer. And because it's open-source, you can be confident that all of the information is reliable and trustworthy.
Each person gratefully mentioned here, has either contributed directly (in interviews, co-creative dialogues or workshops), or indirectly by their public domain publications, talks or other formats of sharing wisdom. If you'd like to join this growing list, just click the contribute button below and help out collect the worlds' most impactful meta-cognition hacks!
Special thanks to:
Abraham Maslow
Alex Merveroux
Anu Timmerbacka
Atul Gawande
Betty Martin
Bruce Tuckman
Carl Rogers
Chris Voss
Dan Radecki
David Deida
Dee Hock
Elina Aalto
Estève Pannetier
Frederic Laloux
Gabriel Urrutia Benet
George Kelly
Hash Varsani
James Clear
James Pennebaker
Jocko Willink
Jonas Pannetier
Katriina Haikala
Leonie Hull
Maha Lubbers
Marshall Rosenberg
Mihaly Csikszentmihalyi
Monica Nissén
Niko Purhönen
Oles Datsko
Olli Rundgren
Otto Scharmer
Patrick Lencioni
Peter Barmer
Rebekah Rousi
Richard Atleo
Richard Lewis
Robert Cialdini
Roger Dawson
Sara De Moitie
Sigmund Freud
Stephen Karpman
Steven Bayer
Susan Wheelan
Théo Cockx
Tim Brown
Toke Paludan Moeller
Valtteri Lahti
Viktor Frankl
Ville Keränen
Vivien Gauthier
Yuval Noah Harari
We're inviting you to contribute your own sentences, checklists, power phrases, reflective questions, rules-of-thumb, value-rules, micro-habits or visual mental models to help document the 130 elements of the periodic table. This is your chance to make a real contribution to human science!
1. Practical - only field-tested, not theoretical content.
2. Effective - has shown to help meta-cognition with either H2H (human-to-human) or H2S (human-to-self).
3. Positive - in the spirit of Appreciative Enquiry, this is a harvest of pragmatically positive examples.
4. Tangible - examples which are visual, auditive or sensorially sticky enough to be remembered and applied in daily life without fail.
5. Agnostic - free of bias, dogma or any self-serving purpose.
This is your chance to participate in something bigger than yourself – a project that will help people around the world learn and grow. So join us today, and let's make a difference together. Thank you for being a Contributor!