Conscious Communication is now Needed more than Ever Before
In an increasingly complex 21st century business landscape, leaders need exceptional communication skills to be successful. Modern change agents need to be able to function in diverse and multicultural environments and foster collaboration with different stakeholders.
Communicate beyond Words with a Unique Framework which Covers Three Levels of Communication.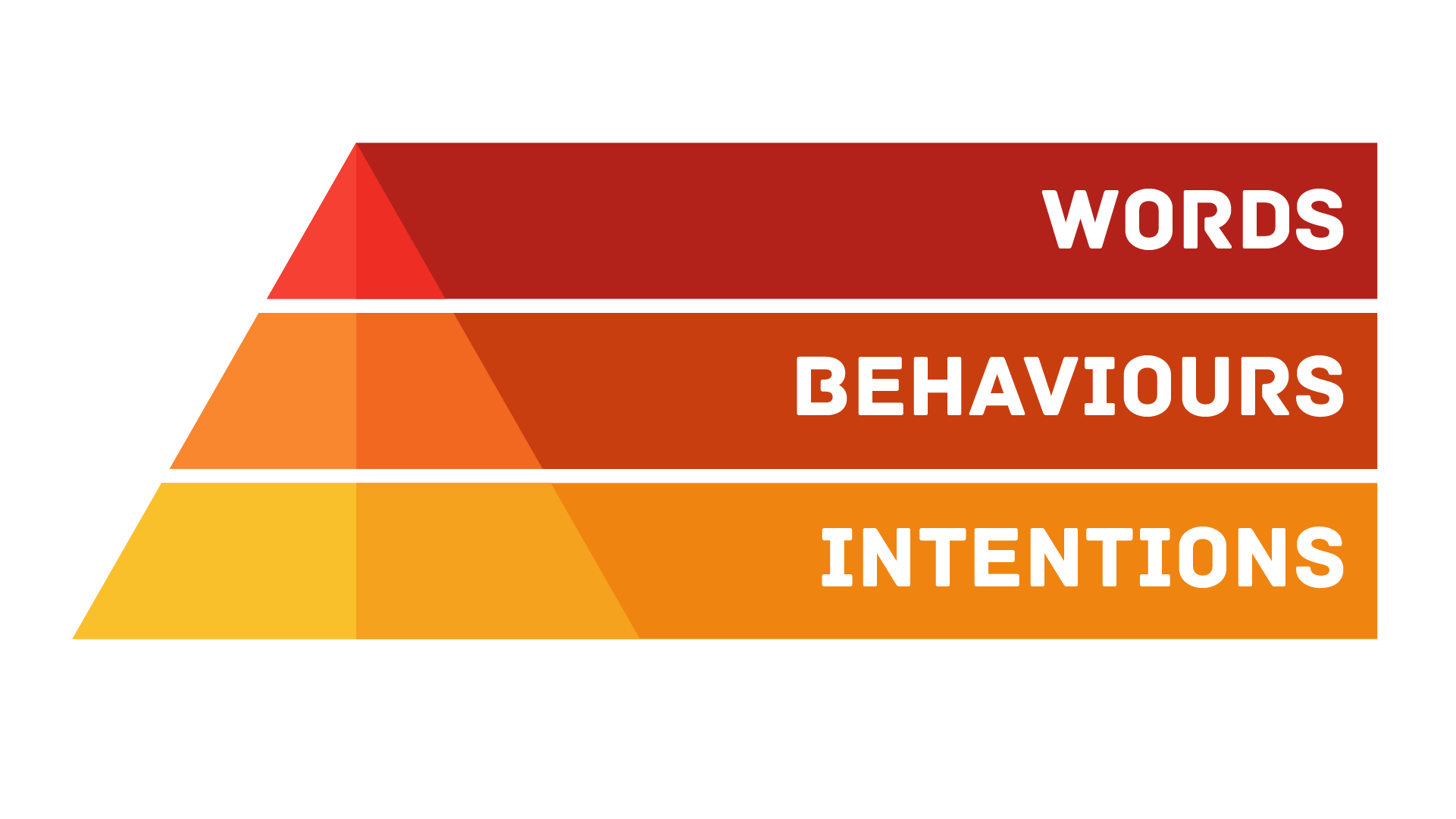 People have a tendency to get stuck on words, unable to communicate about their deeper intentions. For a leader to become a conscious influencer they need to master all 3 levels of communication. Green Elephants' universal & holistic communication approach aligns what we say (Verbal Techniques) with how (Non-Verbal Behaviours) and most importantly why (Intentions) we say it.
Influential communicators are using these colours in a specific order and proportion. In the Green Elephant's Leadership Communication Training Program you'll learn how to consciously recognise and choose the right timing and proportion of each type of communication regardless of the situation, culture or other diversity gaps.
What do the GreenBlueRed™ colours mean?
Green communication focuses on other people's feelings, hopes or thoughts. It is connected to #empathy.
Blue communication is informing others about something which belongs to yourself, such as your knowledge, opinions or ideas. It is connected to #storytelling.
Red communication is about influencing and uniting around actions which can be shared because they have been communicated, often in the form of suggestions, decisions or agreements. It is connected to #Influence.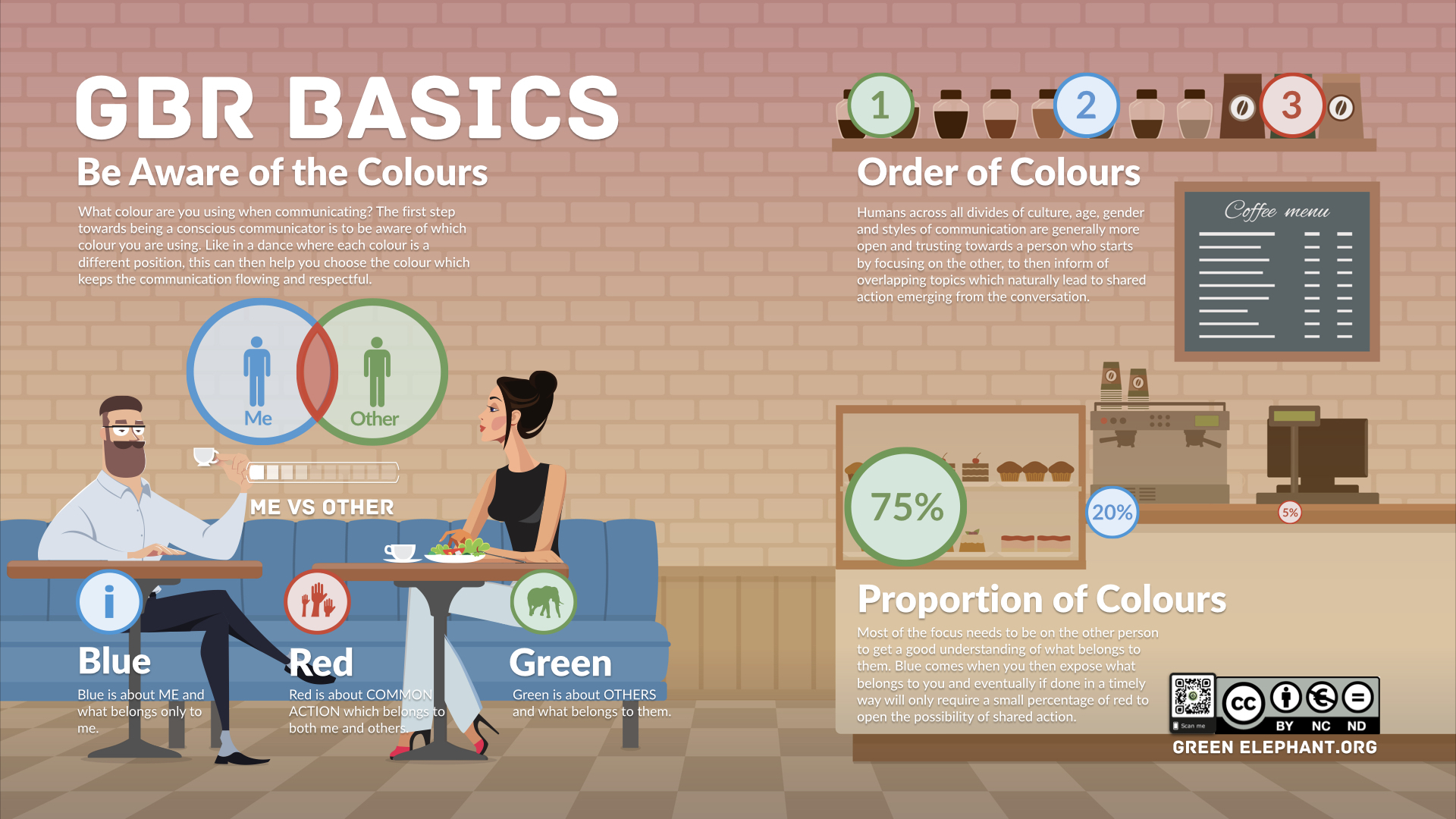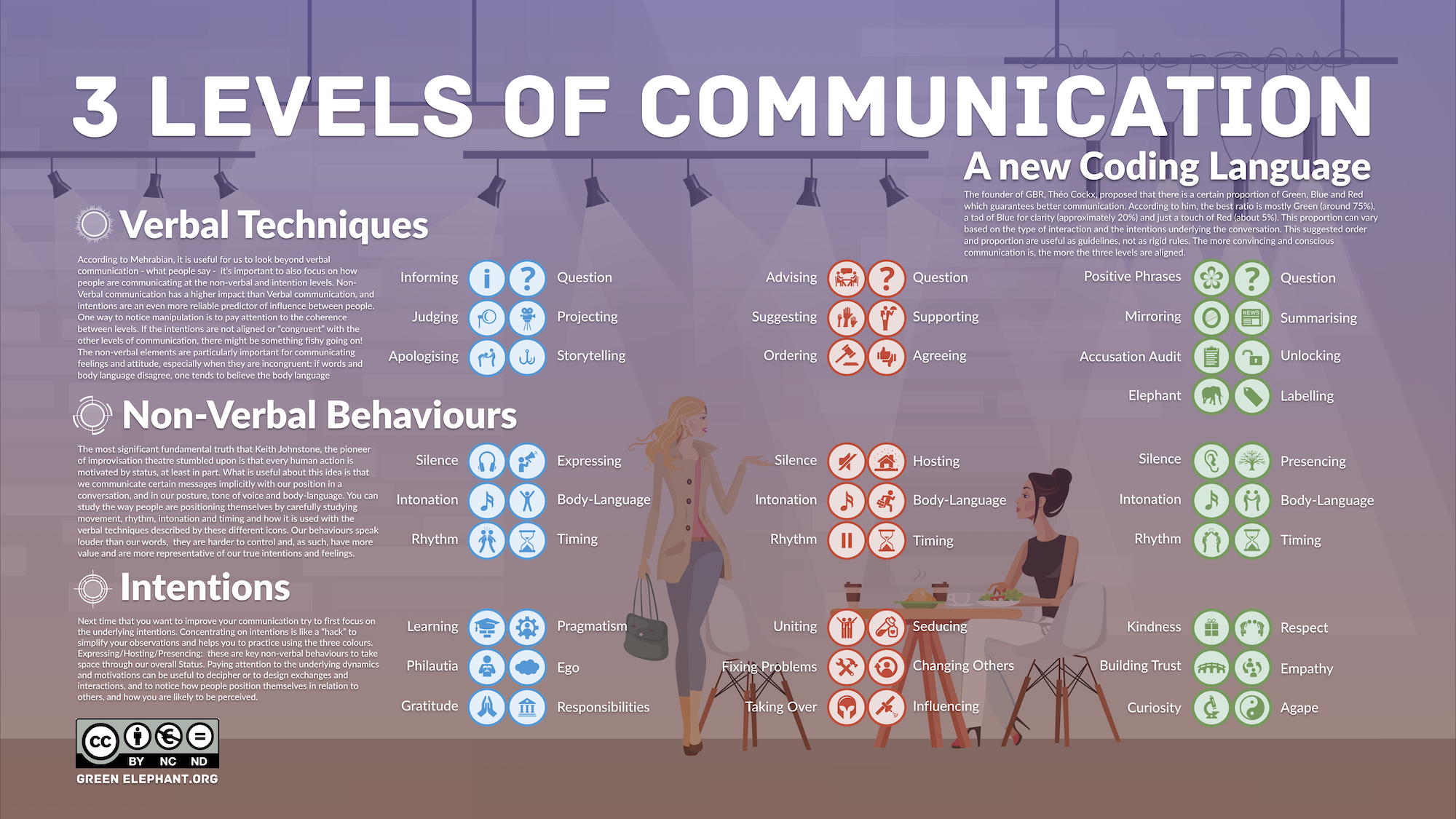 We make the Complexity of Human Communication Easy and Fast to Master
Through outstanding learner-centered UX design and pedagogical delivery, Green Elephants' Action-Learning Program focuses on upgrading participants' interpersonal communication behaviours. Participants learn a new universal communication framework called GreenBlueRed™ which crosses all possible diversity gaps in all communication situations from tricky crises to daily coffee conversations. New skills are ready to be implemented immediately without delays.
For groups of up to 20 leaders within or across multiple organisations, for example in the context of mergers and acquisitions where it is vital for the two company cultures to work seamlessly.
Founders, C-Level Managers, Visionary Leaders, Start-up Entrepreneurs, Investors, Strategic Negotiators, Politicians and Cultural Transformation Consultants.
While conscious communication can benefit everyone, it will probably most resonate with TEAL organisations and those that embrace philosophies such as Agile, Lean and Sociocracy 3.0.
If you're interested in cultivating a growth mindset and are investing in management training or leadership development in your company and want to make a change towards self-organisation, this is for you.
Situations in which participants rapidly improve their communication skills are for example: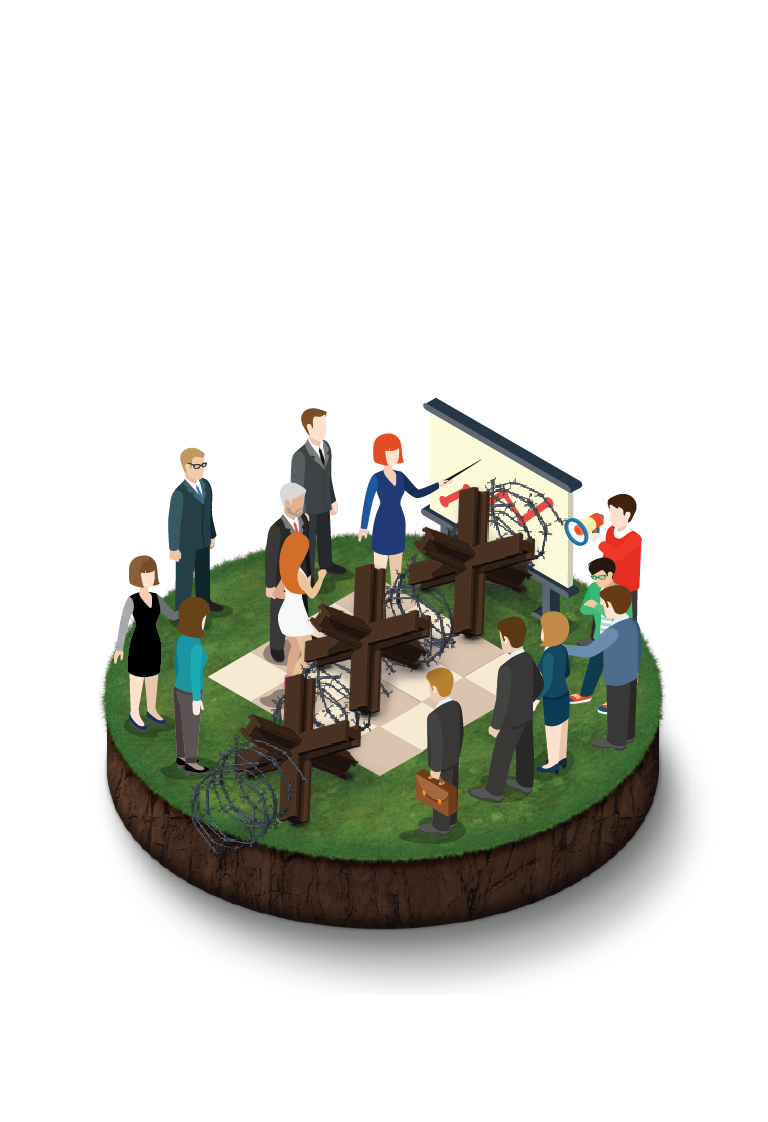 Conflicts
Conflict prevention, handling, mediating & resolution.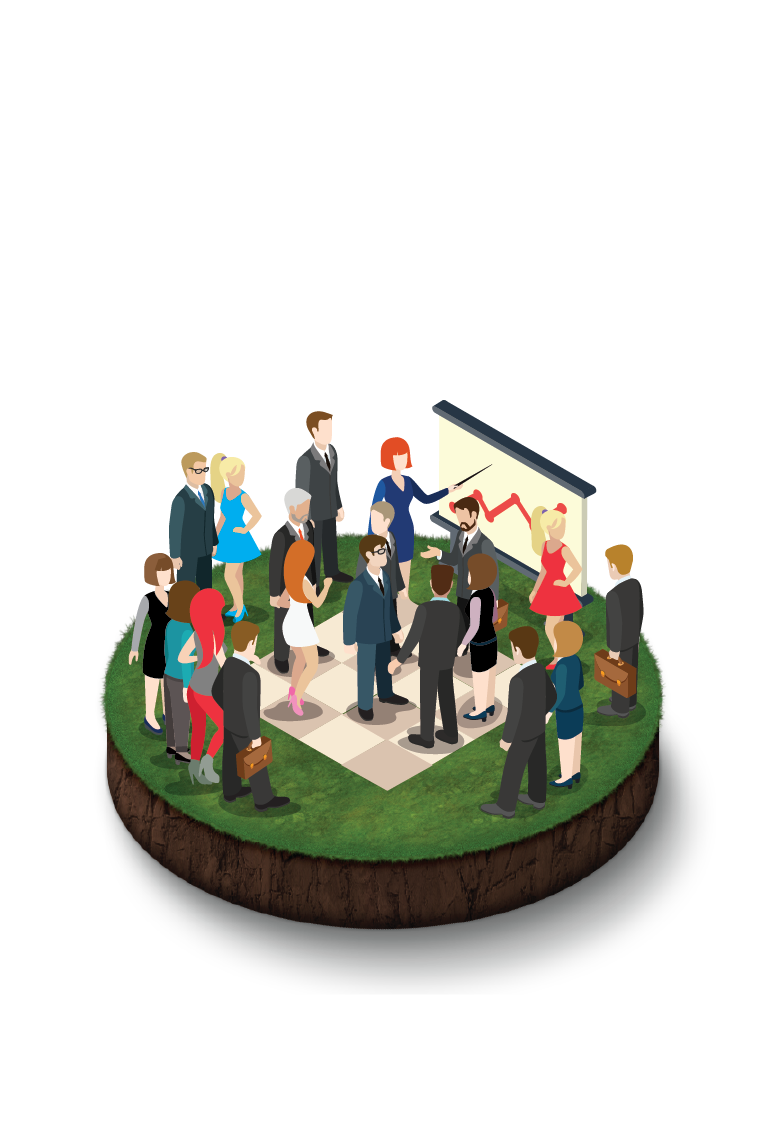 Presentations
Face to face live slides or hand-drawing doodles.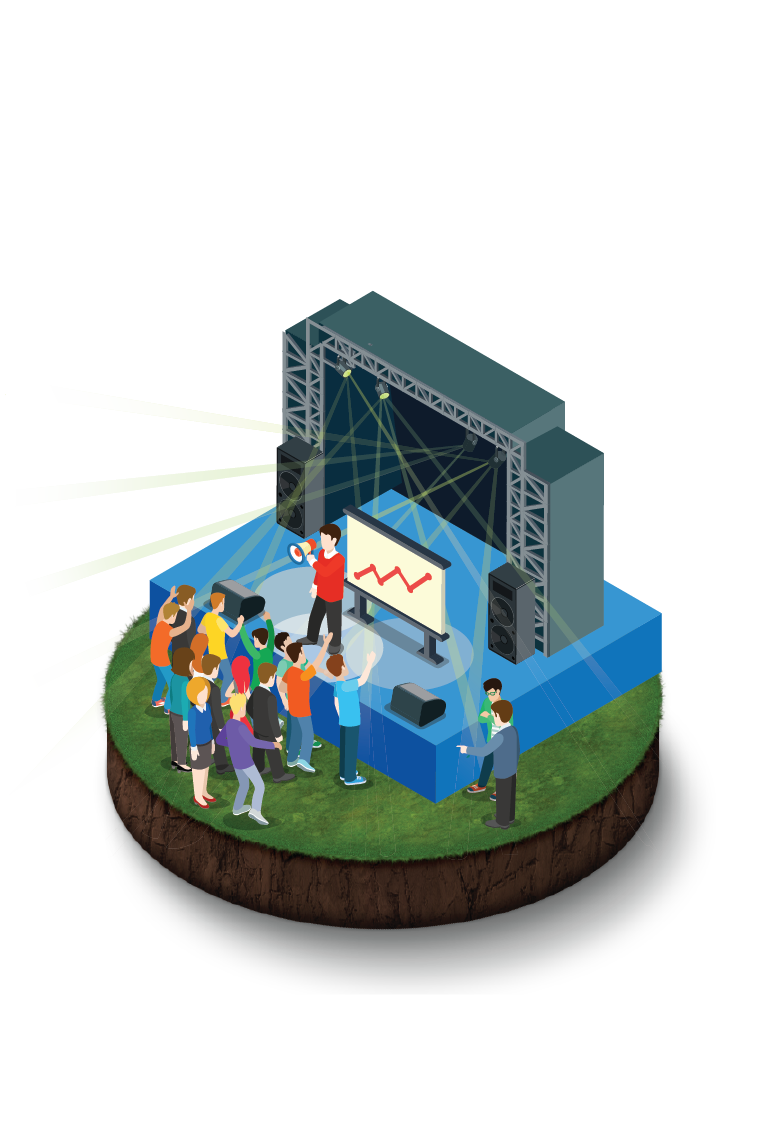 Public Speaking
Speeches, pecha-kuchas or pitching in events.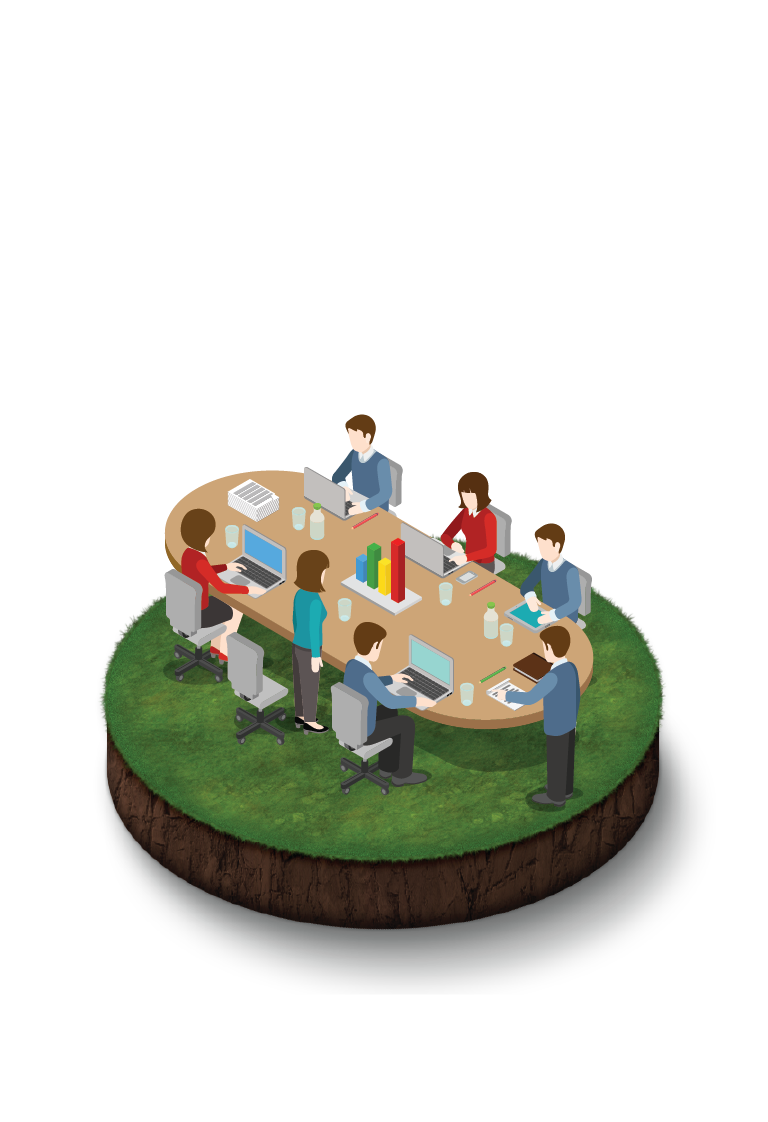 Meetings
Project reviews, weekly meetings and retros.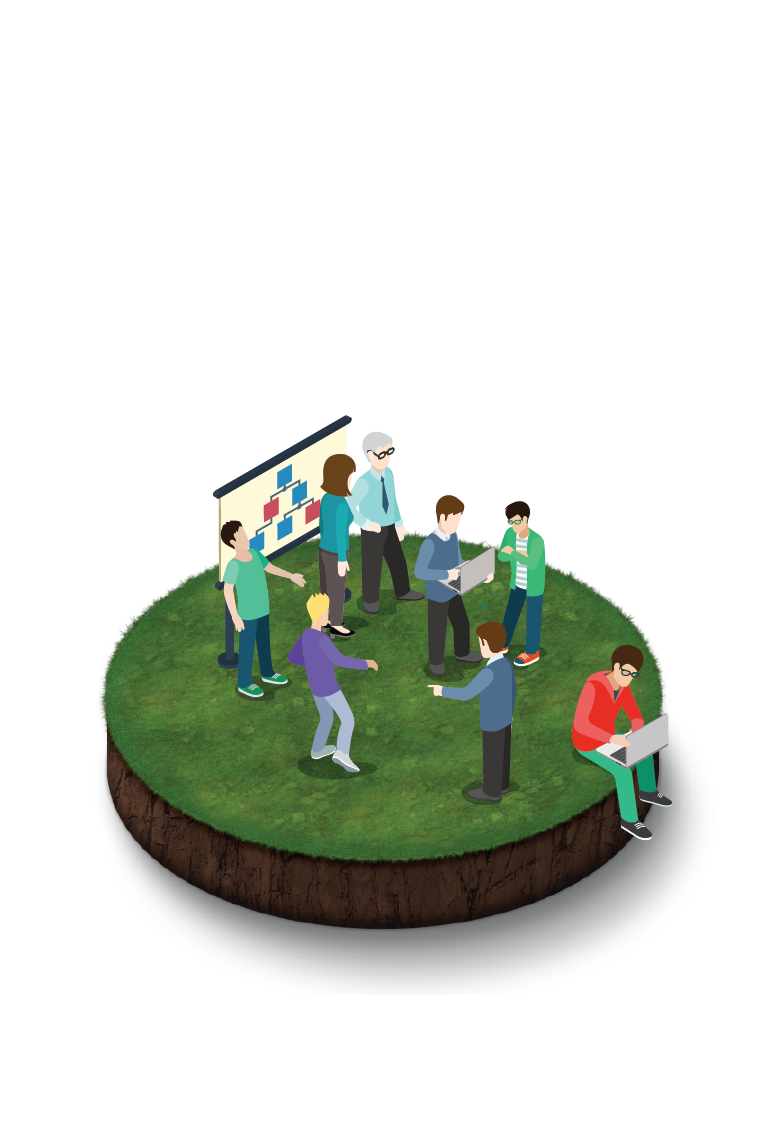 Workshops
Co-creation, brainstorms and other collaborative sessions.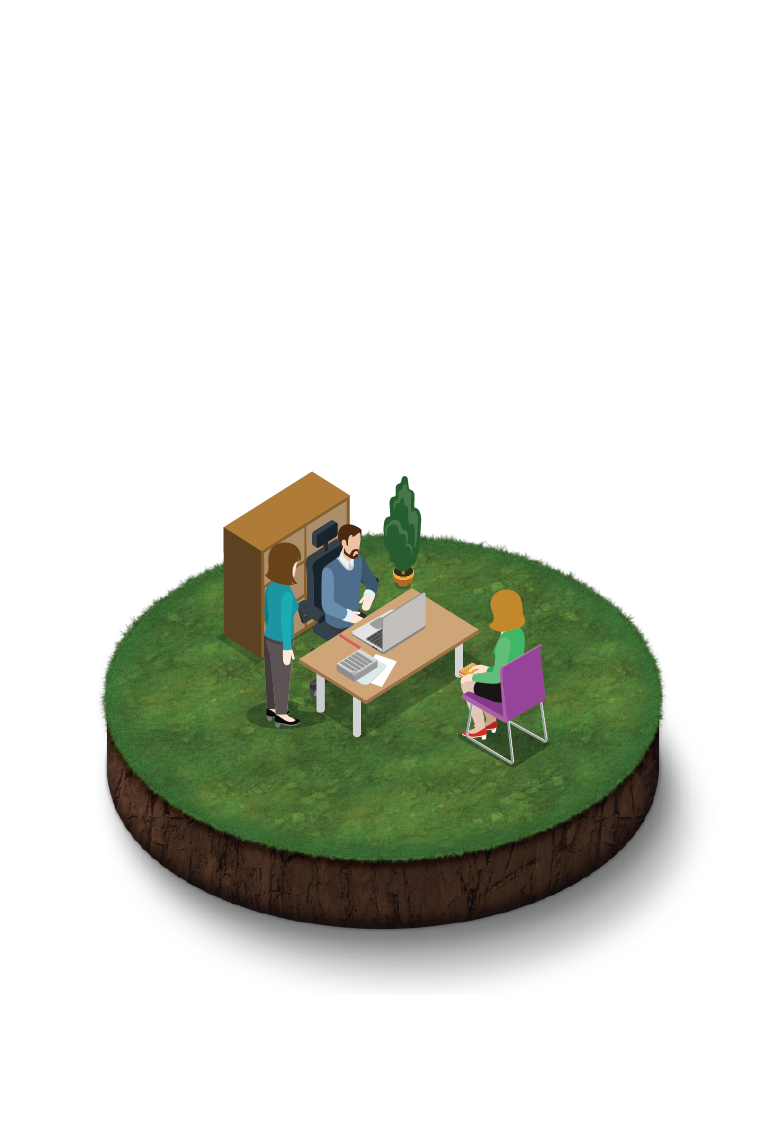 Recruiting
Publishing job applications, interviewing and on-boarding.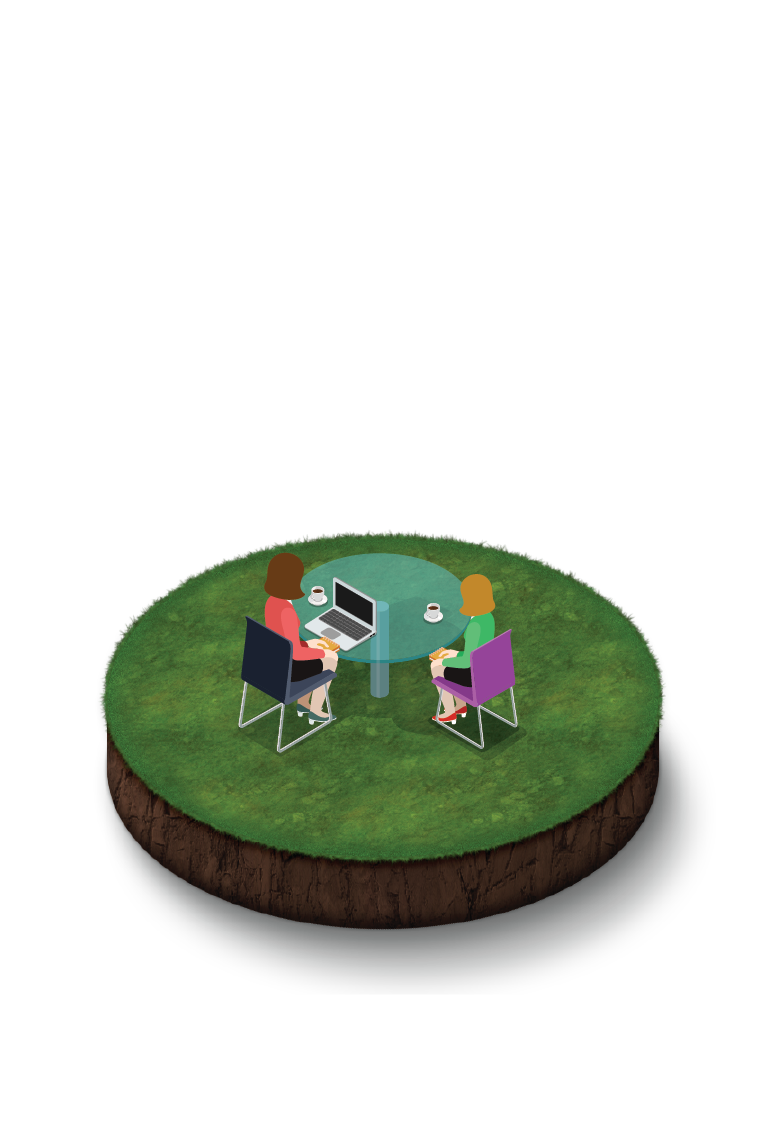 Feedback
Supervisor reviews, career discussions and peer-feedback.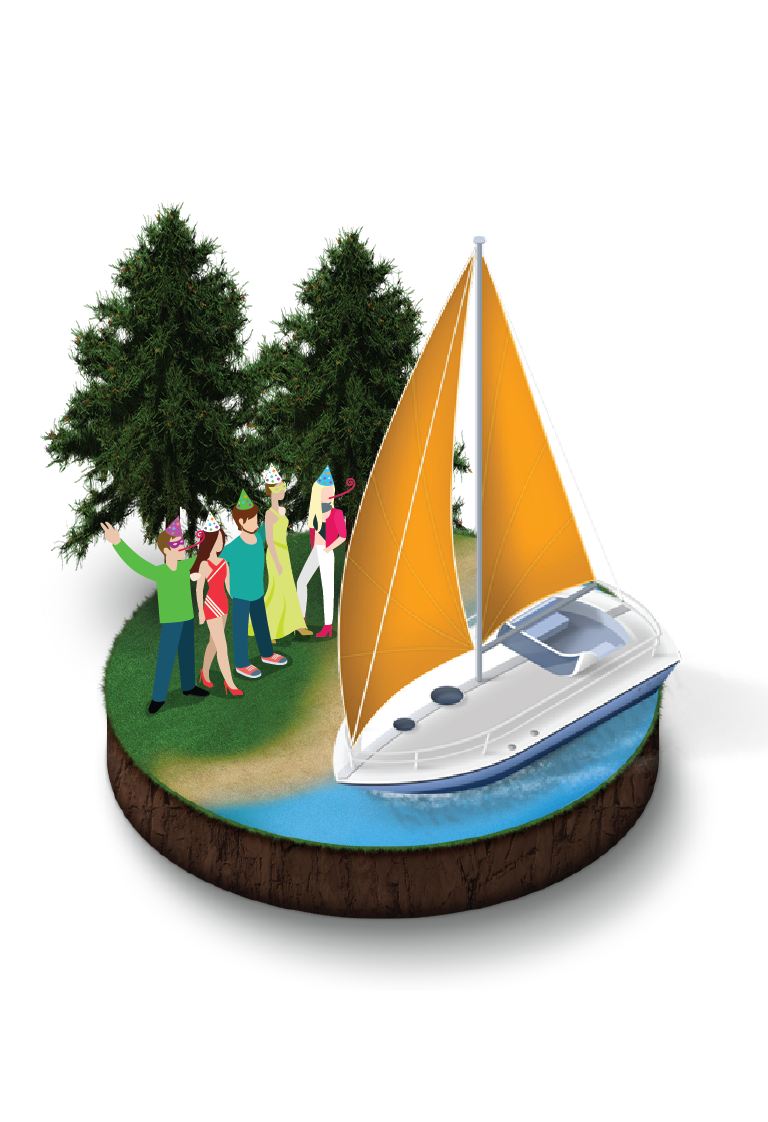 Team building
Team loyalty, on-boarding and wellness events.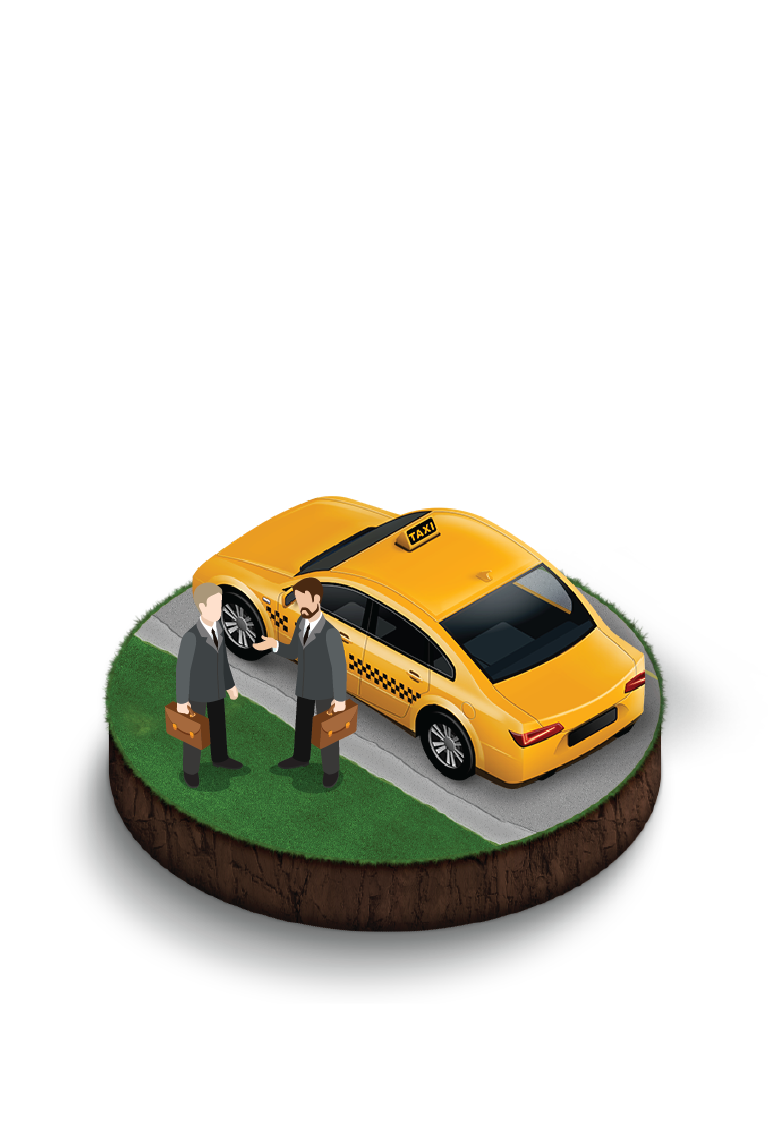 Sales
Meetings, customer and public relations.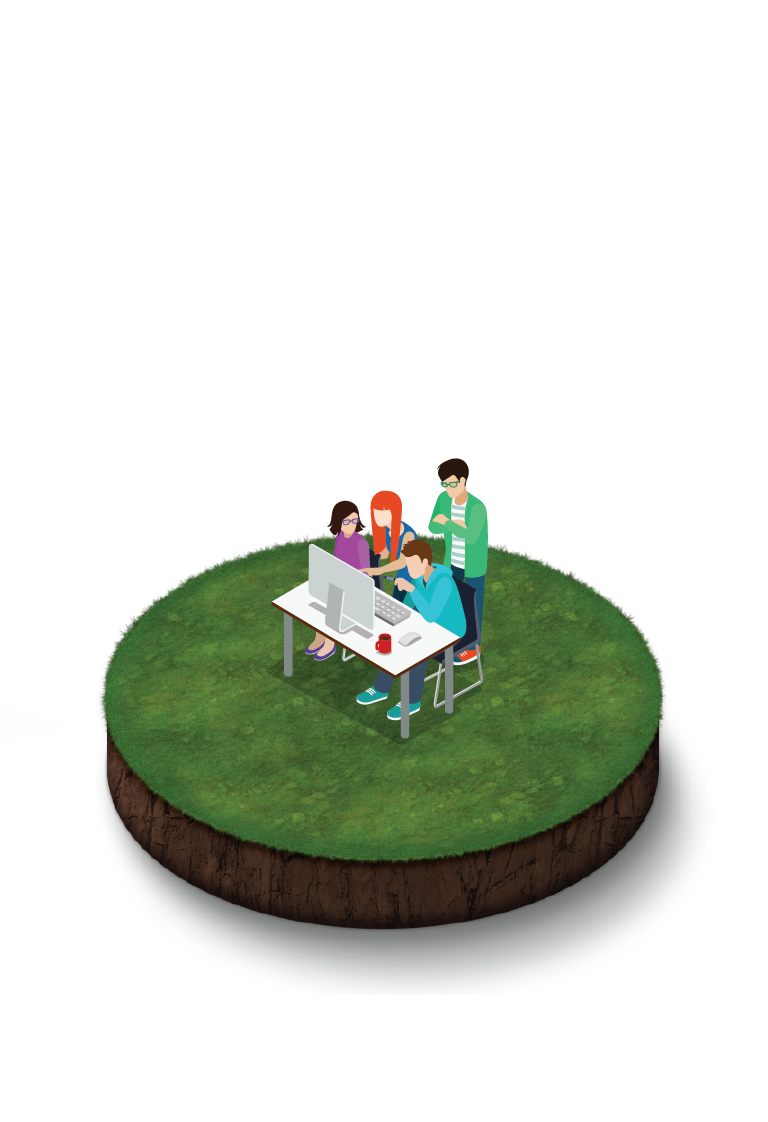 Teamwork
Problem-solving, planning and co-creation.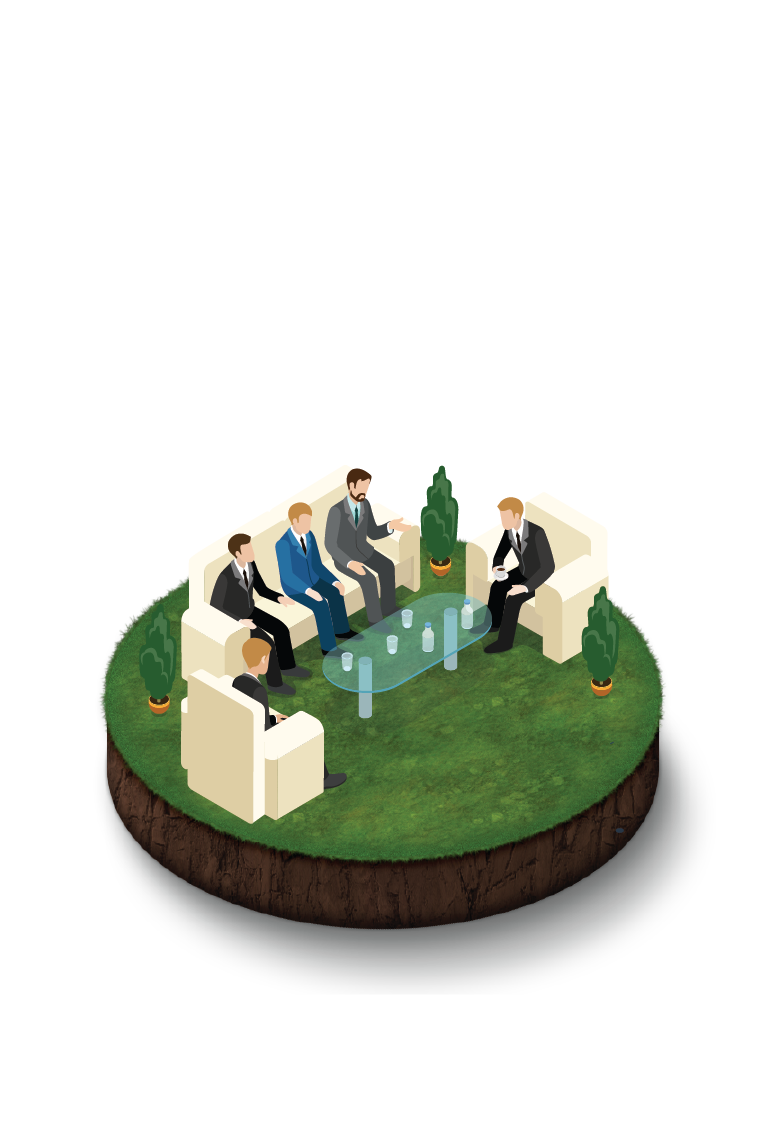 Negotiation
Proposals, agreements and contracts.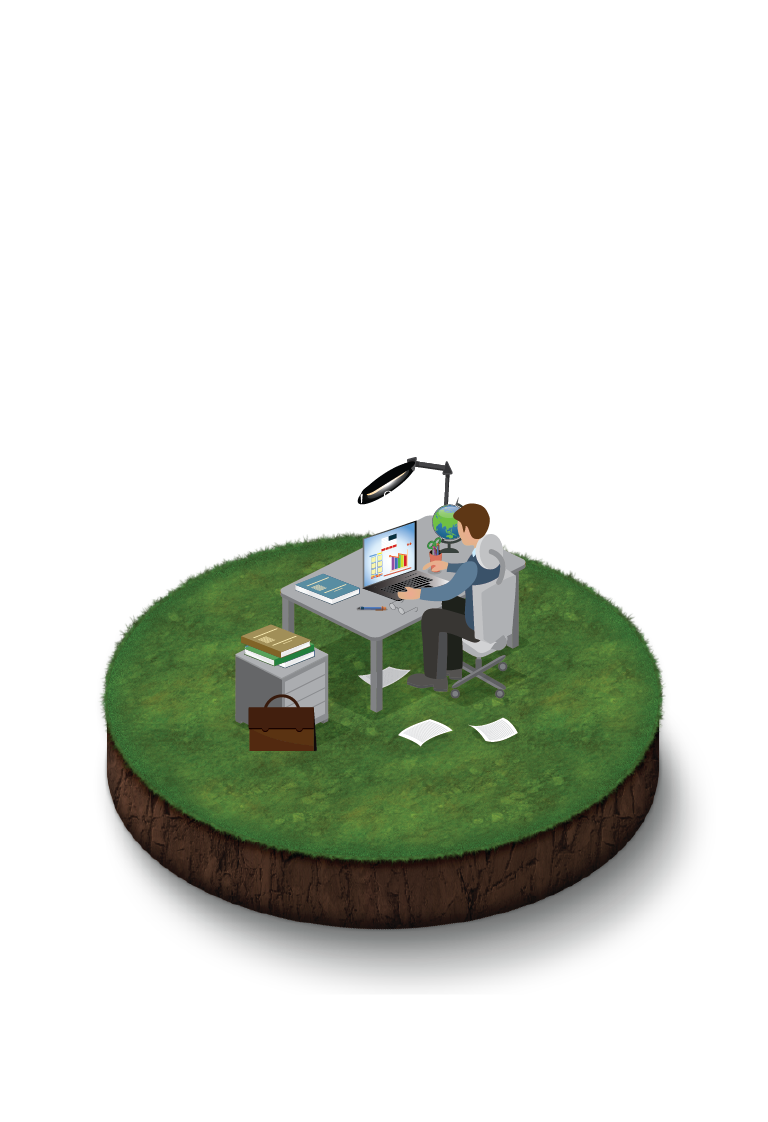 Writing
Emails, chats, reports and content production.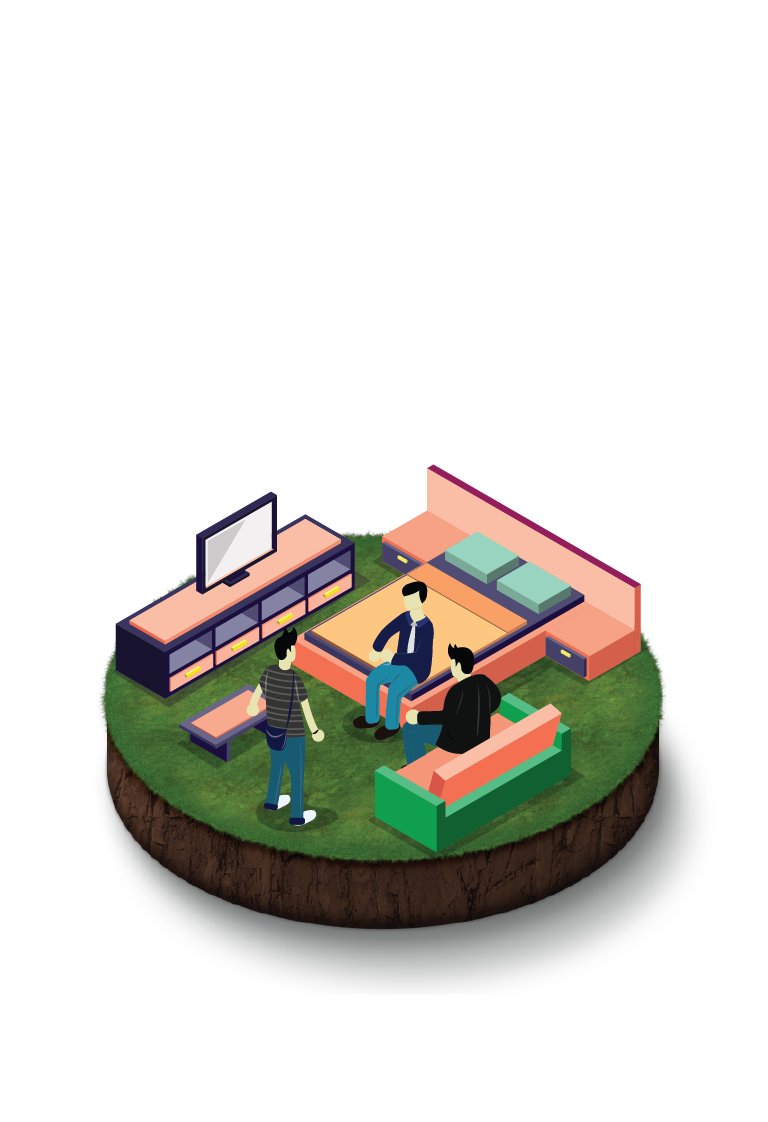 Research
Expert interviews, co-creation and qualitative research.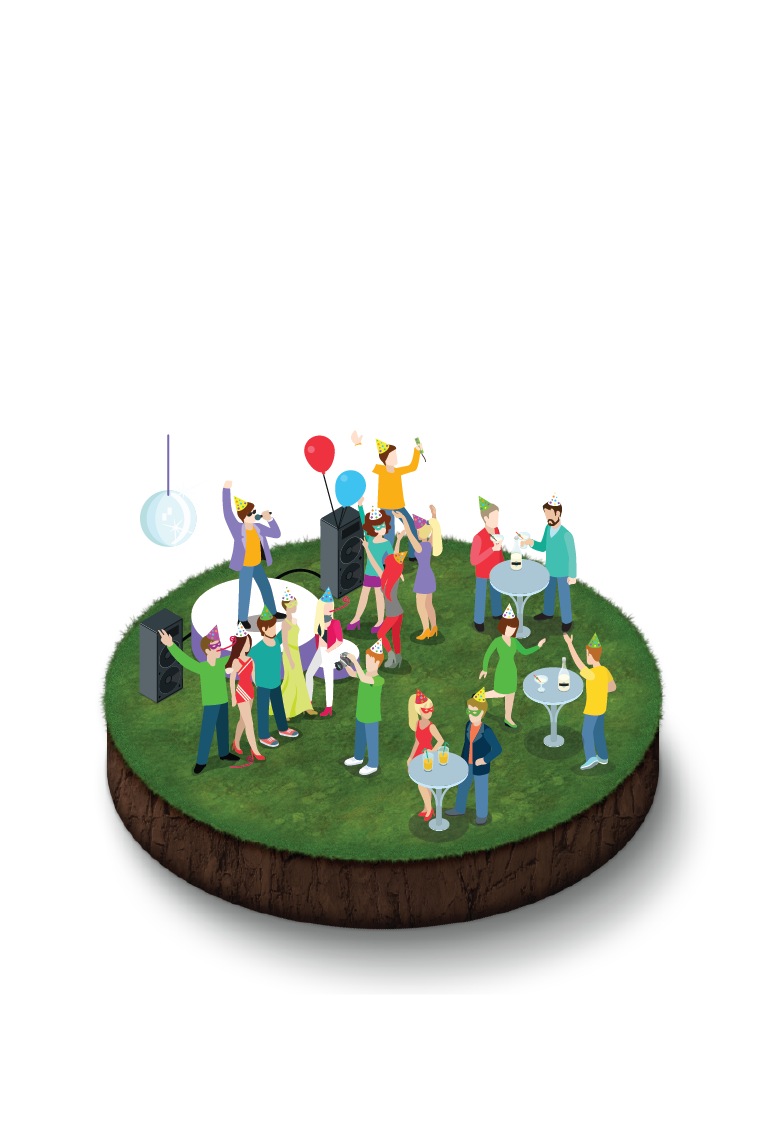 Networking
Social media groups, meet-ups and get-togethers.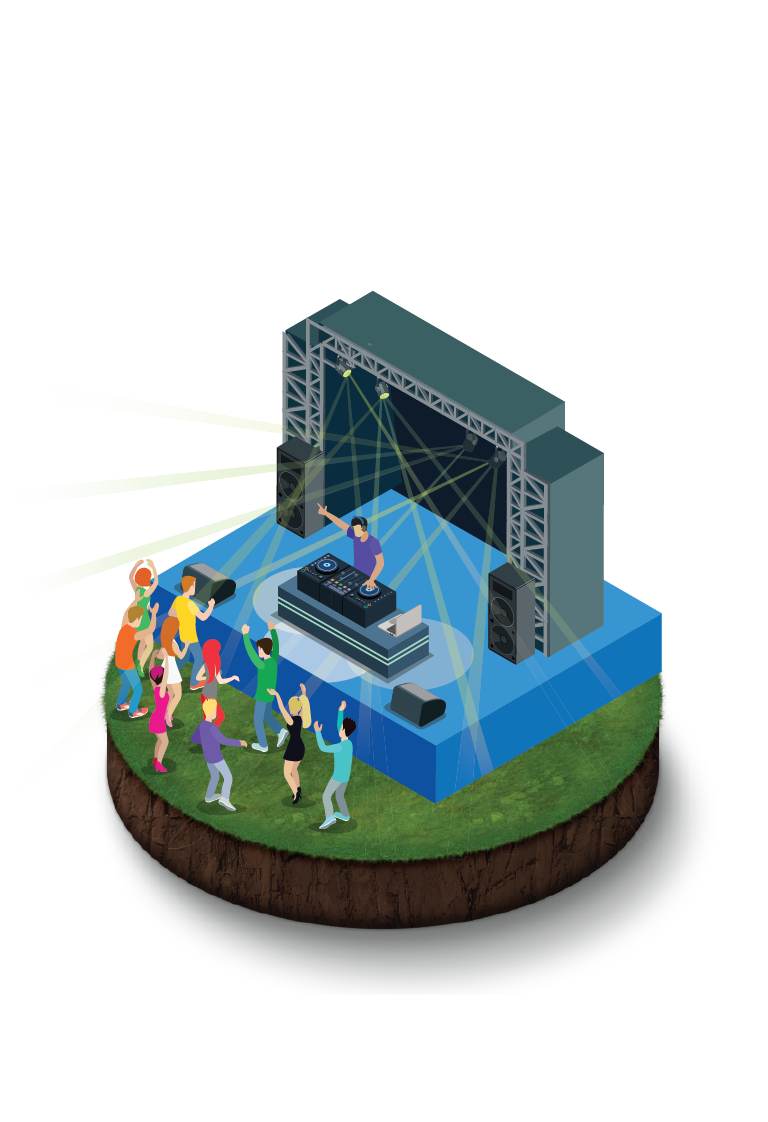 Events
Seminars, conferences and exhibitions.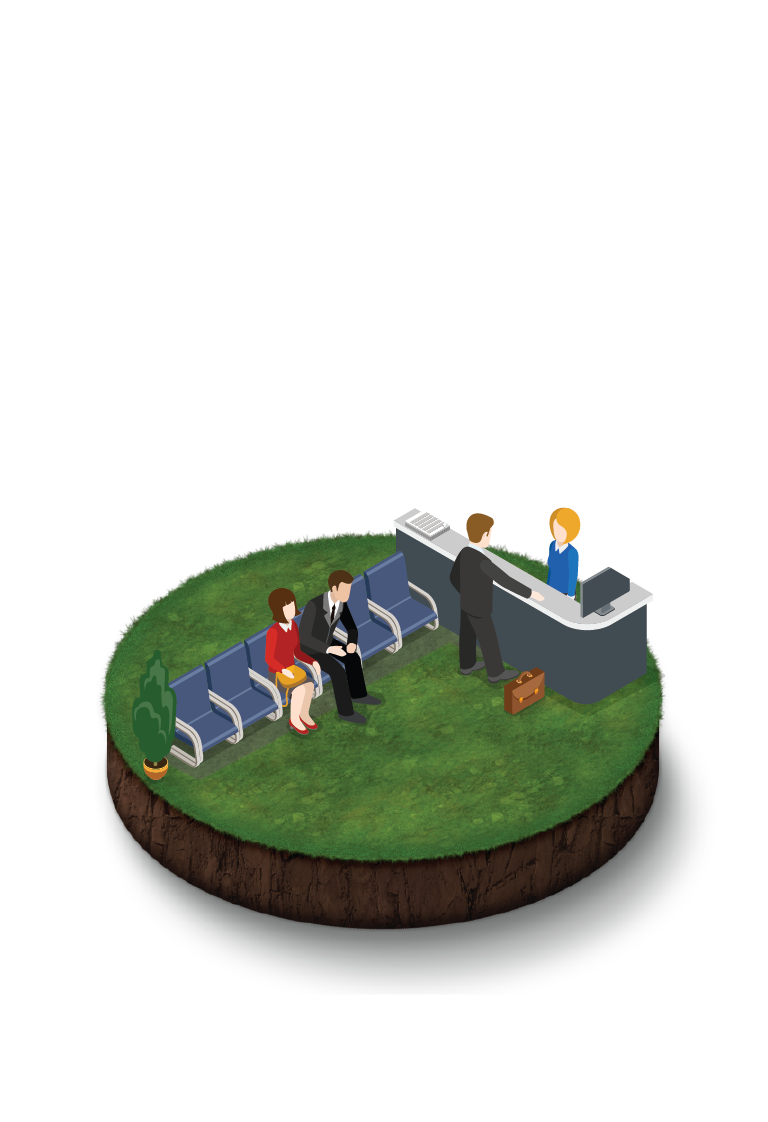 Customer service
Reclamations, after-sales and maintenance.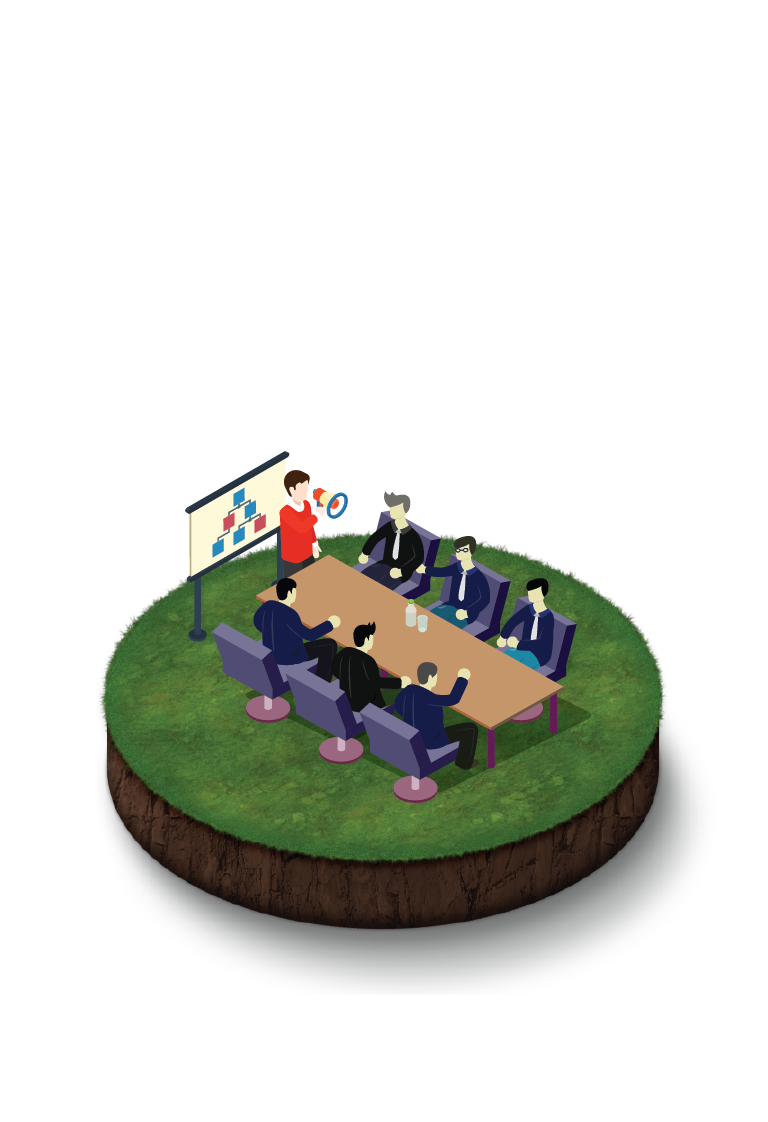 Training
Teaching, training and learning.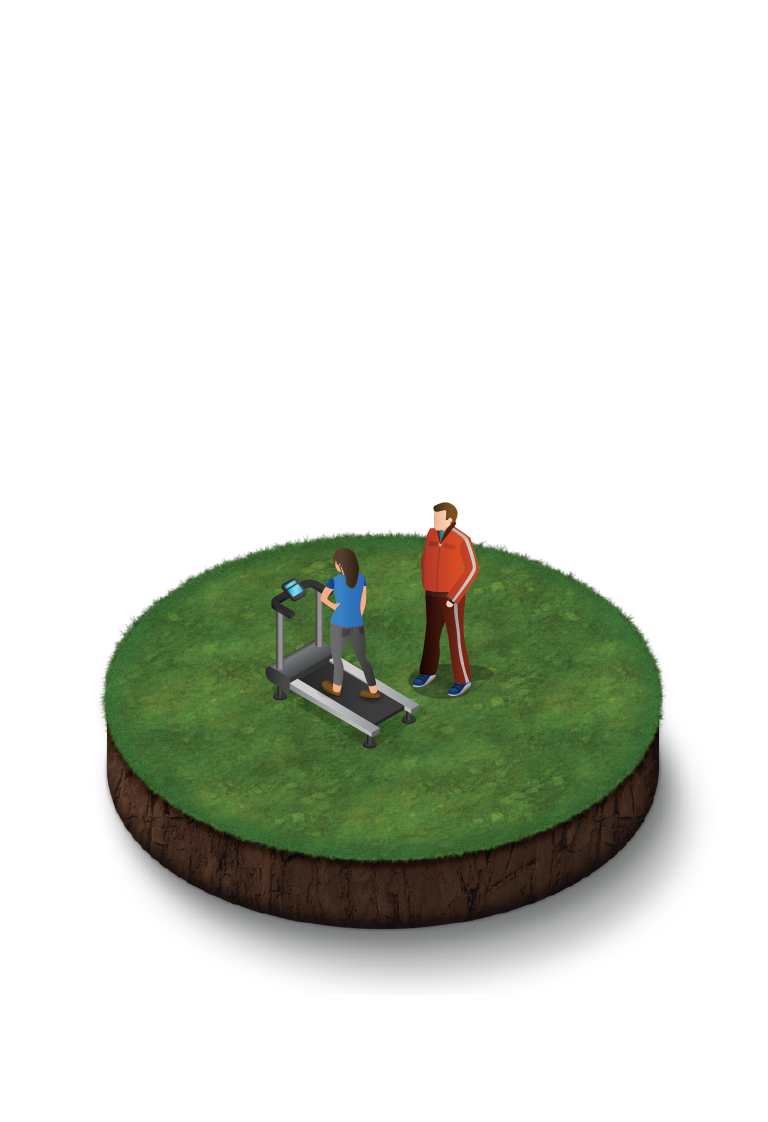 Leadership
Managing, mentoring and coaching.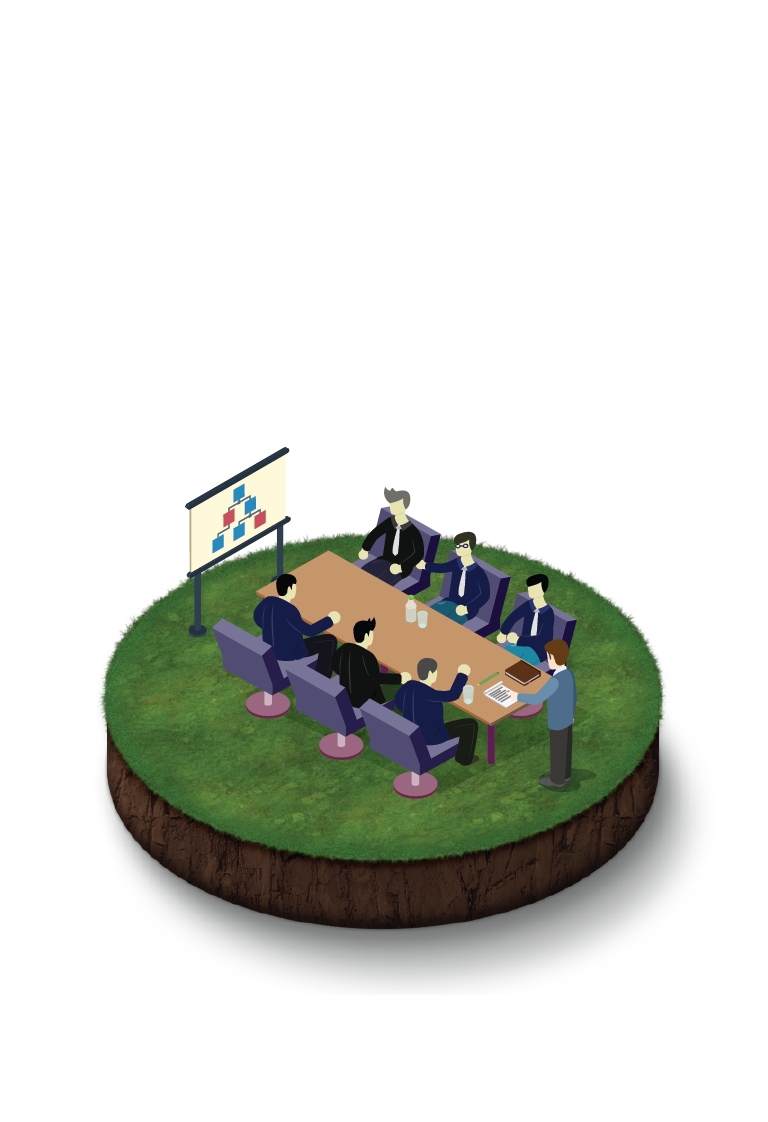 Governance
Board meetings, politics and general meetings.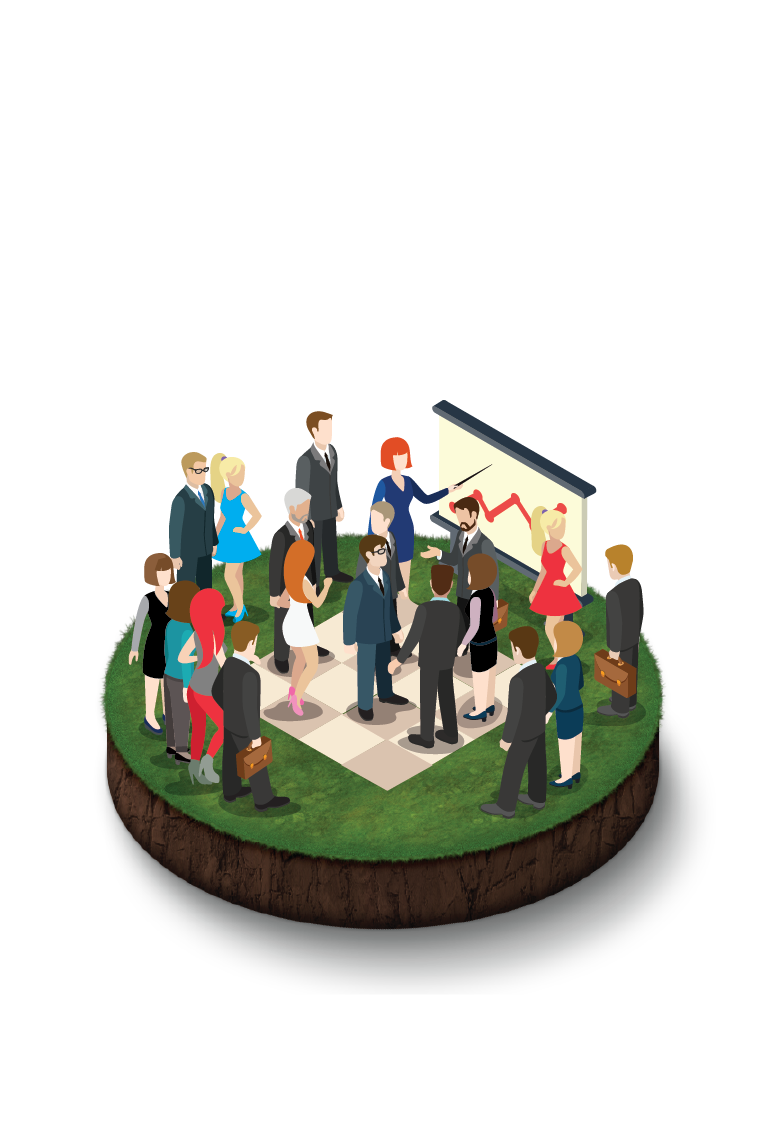 Transformation
Kick-offs, strategic planning and process development.

Measurable Behaviour Changes
The objective of this program is to increase productivity and profitability of the organisation, while building company culture and teamwork. Unlike many communication training sessions, we actually measure the behaviour and financial impacts of this program. 

Reduce stress and increase
staff productivity

Build confidence
and motivation

Increase trust, inclusion and collaboration between people even with diverse work cultures

Have meaningful and crucial conversations across any human divide

Manage conflicts effectively
and increase empathy

Lead and influence respectfully
and without manipulation
The ROI of Upgrading Leadership Communication Skills
Measuring the return on investment (ROI) of developing "soft skills" is difficult. Yet it's vital to justify the investments of time and money into these internal growth projects. 
If you are an HR manager or part of the Leadership team working towards a cultural change in your organisation, you are well aware of the importance of measuring the financial costs vs. benefits of learning and behaviour changes. Green Elephant's cultural transformation learning journey's have shown that you can expect an increase in productivity, a reduction in staff costs and an increase in profit. If you are interested in a cash-flow impact analysis of the financial benefits of training in your organisation, please get in touch with us.
Staff Productivity Increase
According to our analysis, investments in staff's communication skills will radically affect the cash flow of the company. Even the most conservative estimates show that training will increase staff productivity by at least 2% and reduce staff costs by -3%. These will make significant changes in cash flow. Based on numbers and research, we can confidently say the ROI in upgrading staff communication skills will be multiplied or turn tenfold – annually.
The simple efficacy of this training is ingenious. If more people watched these videos, the world would be a more peaceful place.
As a consultant, this online theory with the corporate Jedi learning Journey was the most inspiring and useful training I have ever attended. I could apply some of the techniques the next day and I could immediately measure its impact with my colleagues and clients.
Green Elephant's communication workshops have been the core of our acceleration programs for founders and CEO's to build and lead high performing teams and shine on stage when pitching. These skills are crucial for any startup company, and especially when they are working with Social Impact.
What is Flipped-Learning?
Learner-centred Flipped Learning means that all theory content will be studied online, outside of the workshops. In a flipped pedagogy, participants watch online lectures, collaborate in online conversations and reflection with the guidance of Green Elephant coaches before the workshops.
The face-to-face workshops focus fully on implementing these communication skills into action with roleplays, pair exercises, group dialogue and individual reflection customised to leaders and managers daily common situations of communication. Participants get support after the workshops to grow these new skills into habits by online activations and personal coaching.
What is Action-Learning?
Action Learning Projects (ALP) are in the core of this program, designed to increase business impact. APL's encourages participants to take newly acquired skills and apply them within the context of their actual job and organisation for immediate impact.
The Conscious Communication Training Program consists of three 2-day interactive workshop modules on participants' real-work cases. These multidimensional workshops consist of versatile interactions, hands-on exercises, industry and organisation customised roleplays to learn how to implement theoretical frameworks in practise.

the 7 Steps of the program

Read more about the diagnostic evaluation of leadership communication
The Conscious Communication Training Program starts with a survey to map the participants current communication behaviours. This is done with a comprehensive questionnaire covering 8 KPIs.  
Up to 20 Participants will be measured to map their current communication behaviours. This is done with a comprehensive survey covering 8 KPIs which are used to measure the change not only on happiness and on the cultural level but also on hard performance numbers in productivity and profitability. This is also helping to customise the roleplays to match the industry and organisational culture.

Read more about online learning and team mentoring
Green Elephants' online materials and pedagogy is built by a world-class design team to convey very complex concepts in the simplest yet most comprehensible way. Conscious Communication Training Program uses flipped learning which means that participants are learning all required theoretical content prior to the face-to-face modules.  Online content is designed specifically for independent asynchronous learning experience, including short high-impact videos complemented by a rich set of interactive elements, including short quizzes, simulation exercises, online discussions and personal reflections. Completing the online learning materials is a prerequisite for joining the face-to-face workshops. 
Click here to see an example of the video learning materials in YouTube.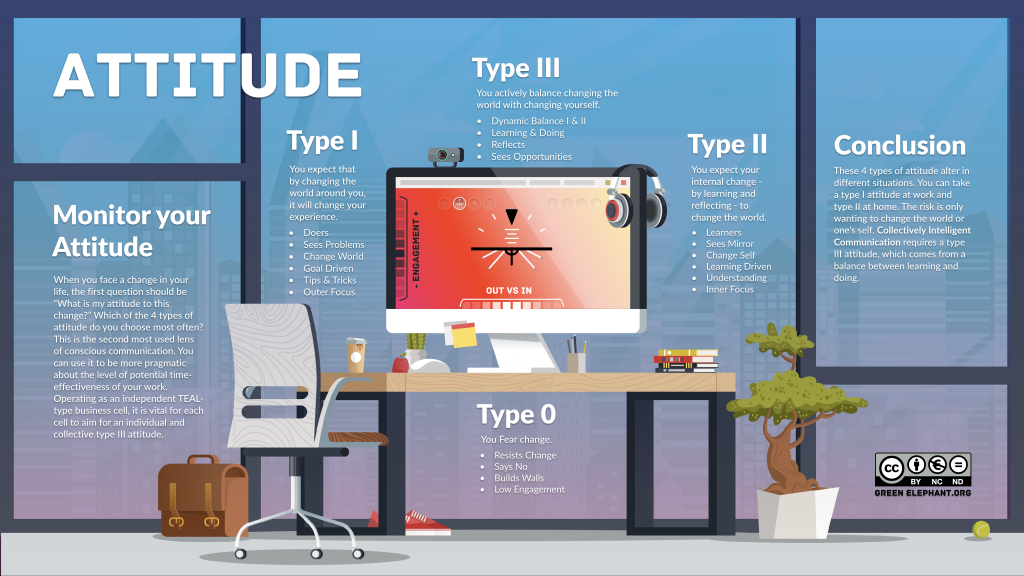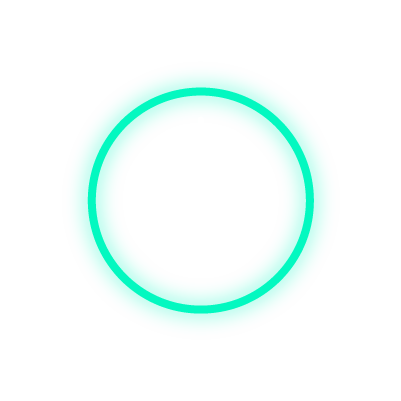 Read more about "Empathy on steroids" and how to use communication to amplify the natural power of strategic empathy, kindness and compassion in business and leadership.
During these 2 days you learn a new "universal" language, which will allow collective intelligence to play out even across linguistic, cultural and other diversity barriers. You learn how to have meaningful and often crucial conversations to avoid misunderstandings and help resolve conflicts to achieve more together than we ever could alone.
In this module you will learn for example how to: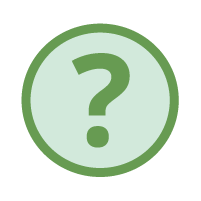 Formulate powerful open questions to help you to understand others.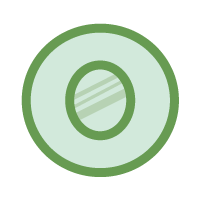 Use mirroring to re-express and connect by showing you understand others.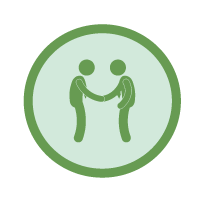 Align your body language to your verbal communication to be more influential.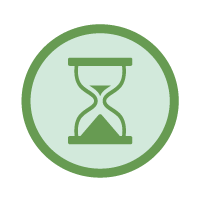 Choose the most empathic timing to rapidly build trust.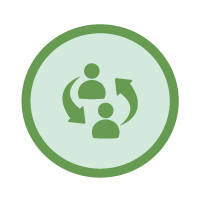 Use deep empathy to build a culture of teamwork.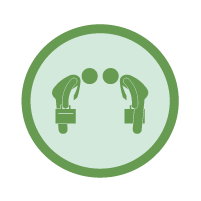 To cultivate respect to engage in conscious conversations with others.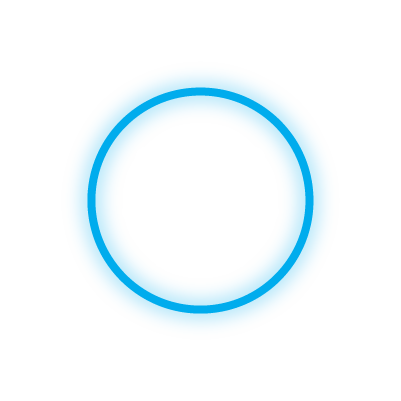 Read more about the 5 barriers of communication and how to get your message across.
The biggest challenge in communication is the illusion that it happened. Generally we overestimate how much of our message has been received by others. In this module you learn how to overcome the 5 Barriers of Communication which hinders how we are being understood and remembered.
In this module you will learn for example: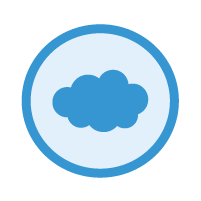 Self-reflection techniques to know your ego triggers and intentions.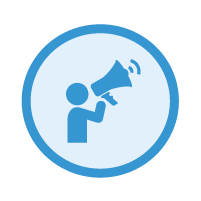 How to express your intentions to have authority.
Storytelling techniques to make your message engaging.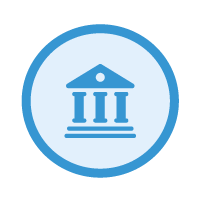 How to adapt your message to be understood.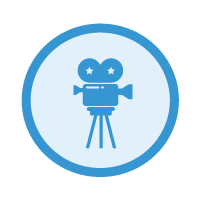 How to be tangible enough to be remembered.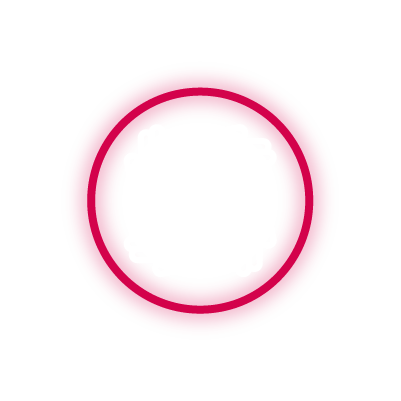 Read more about how the power of collective intelligence helps to shift from strong individuals to high-performing teams.
In this module you learn how to expand your flow towards group-flow and support your team to be the best version of themselves. 
In this module you will learn for example how to: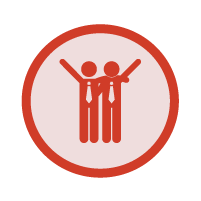 Use Collective Intelligence in team work.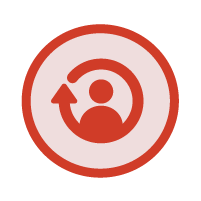 Become a conscious leader by practising coaching-leadership skills.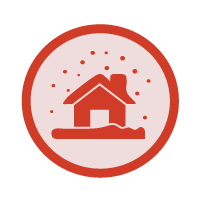 Run productive meetings and build effective meeting processes.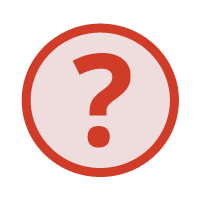 Reach collectively wise decisions by using leading questions.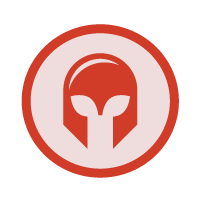 Take-over respectfully when a process or conversation takes a negative turn.

Read more about online coaching sessions and email activations.
A personal trainer approach to help transform learning into skills and sustain new habits with online coaching sessions. Throughout the entire programme, Green Elephants Coaches will be guiding and helping participants to maximise the impact of their learning program. After the workshops each participant will receive email activations for reminding them to implement the skills on the job.

Read more about the summary behaviour impact analysis and report.
The Impact Evaluation is re-measuring the communication behaviours in a comprehensive survey covering 8 KPIs which measure the impact of individual changes in communication behaviours.  The output is sent by email as an easy-to-share internal report.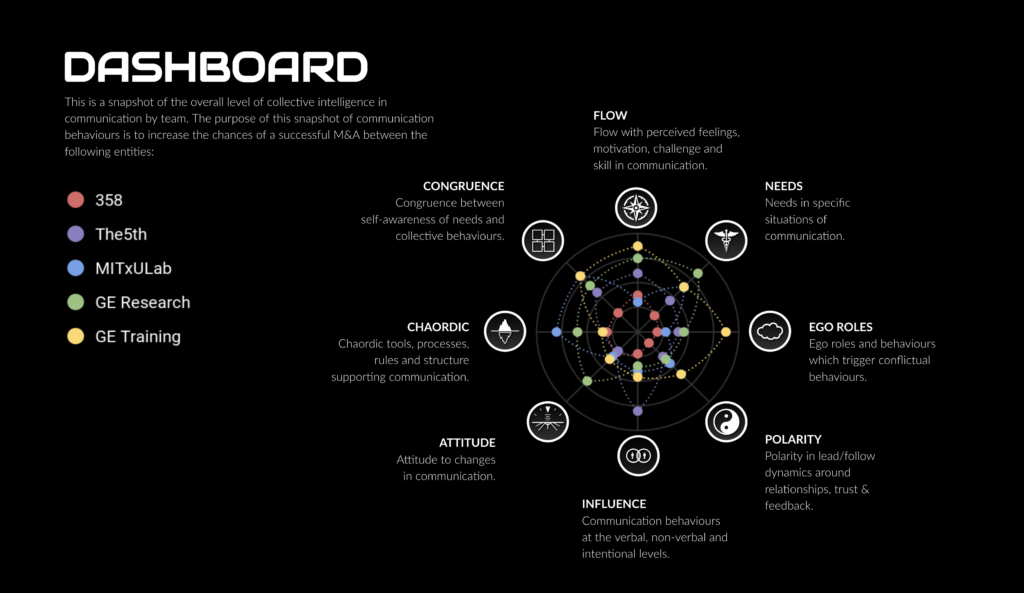 Frequently Asked Questions
How are you different from other providers?
Behaviour model:

We don't put people in a box with personality models, instead we focus on behaviours and Habit Changing Rituals. Participants are always empowered to choose the way they behave and communicate. That's why we can  promise measurable behaviour changes, not just 10 tips & tricks.

Flipped learning:

We reduce the Opportunity Costs of learning. This means that there are no tedious long theory sessions. The most expensive cost of training is the employee face-to-face time in workshops which we reduce by pushing most of the theoretical and reflective learning into a state-of-the art digital classroom with engaging videos and activations which participants can do in their own down-time.

Action Learning:

 Participants work with their own case studies in Green Elephant's LMS and in custom-made roleplays. Participants learn in an engaging hands-on way, not  just by passive listening. Our trainers educate and entertain at the same time!



We are multidisciplinary:

Our team researches, develops and designs Leadership Programs that cover widely all possible areas and aspects of communication. We are experts from human-centred design to research and pedagogy. We cover knowledge from ethnography, performing arts to  therapy and experiential design.

Psychological safety: As communication issues, conflicts and other challenges can be tricky and sometimes even triggering, we also keep the emotional safety at the heart of our training. We have fully trained therapists in the team to help out if someone needs to deal with sensitive personal matters.

We are not tiptoeing:

Due to the uncompromising efforts of the maintaining psychological safe learning environment, we are able to bring up bravely and consciously all possible topics of diversity and inclusion. If there is an elephant in the room - we'll voice it with kindness.

No delays:

All communication, leadership and life skills are instantly implementable in the participants daily work and personal life.

 

Hand holding:

With a "personal trainer" approach every leader is supported long enough for them to be able to make  those behaviour changes they had set for themselves. This is done by personal coaching, email activations as well as enabling and recommending peer support.
Is this program customised to match our industry and specific organisational needs?
Partly. The program is created and tested with the up-to-date online/offline action learning pedagogy which is adaptable in some parts. Based on results of the diagnostic evaluation we choose key focus points for the program. We also write industry and organisation specific role-plays based on the real cases from the company. Naturally all coaching and mentoring is done live and is therefore customised.
Do you offer shorter - like ½ day training?
The promise of Green Elephant's The Conscious Communication Training Program is behaviour change. Obviously, that cannot be done in an hour or two. If you are not yet sure whether or not this Program is for your organisation, but you would like to test it, we offer a 3h Awareness Workshop - Introduction to GreenBlueRed.  The aim of this session is primarily creating awareness and inspiration.
How much does this Conscious Communication Training Program cost?
Depending if your organisation is going to do the full Program or just 1-2 modules the cost varies between 30 k€ to 60 k€.
What is GreenBlueRed™? Is this just another personality model or a "business horoscope" that will put us in a new box?
Green Elephants' GreenBlueRed™ behavioural framework was developed over the last 40 years through empirical communication research. It is unique because it focuses on real-world behaviours instead of personality models. Anyone can learn how to colour code interpersonal communication with three colours, regardless of the channel, situation or personality: 
Green communication

focuses on other people's feelings, hopes or thoughts. It is connected to #empathy.

Blue communication is informing others about something which belongs to yourself, such as your knowledge, opinions or ideas. It is connected to #storytelling.

Red communication

is about influencing and uniting around actions which can be shared because they have been communicated, often in the form of suggestions, decisions or agreements. It is connected to #Influence.
Influential communicators are using these colours in a specific order and proportion. In the Green Elephant's leadership communication Training Program you'll learn how to consciously recognise and choose the right timing and proportion of each type of communication regardless of the situation, culture or other diversity gaps.
What language is used in the Program?
All participants are expected to have fluent English skills. The main language in the program is English. The online materials are all in English as well as the online coaching. The face-to-face workshops can be hosted in English, Finnish or French or any combination of two.
Why is online coaching included?
To avoid defaulting back to the old habits.
For the participants to really get these new skills into their DNA they need time, motivation and persistence. After the workshops participants eagerly try and test these new communication skills, but especially in the beginning they sometimes fail.  It would be easy to give up if there is nobody to support them. This is where the "personal trainer" approach helps. In these one-on-one sessions, participants can ask specific questions, go deeper into a topic close to their work or debrief situations that worked or failed.  Or there might be a high-stake communication situation coming up where planning help might be needed to guarantee the best possible outcome.
Why are you more expensive than other communication trainers?
The cost of the program and especially the opportunity costs of having your leaders and managers in a training sums up into a handsome figure. From the first glimpse you might feel that it is expensive, several of our clients have felt the same way. Very quickly they discovered that the measurable ROI of the investment  is often up to 10 times more than the cost of the program.  
Imagine if this Program could bring you 500 000€ of savings annually?  Even if only 2-5 leaders from a group of 20 would upgrade their communication behaviours (upping their productivity by 1-2% and lowering their costs by 2-3%) the cost of this program will already be covered in a year. And naturally annually for evermore as long as they choose to use these conscious communication skills.   
Simply put, we promise behaviour change, not just ten communication tricks. 
talk with us
If you'd like to find out more about training, coaching or a customised cultural change program for your organisation, let us know and we'll give you a call.